ocieties the world over have always been fascinated by wealth. And nowhere is this more evident than in the Philippines today. In fact, Filipinos seem to have gone beyond fascination to actual adoration of anyone with a lot of money. And such adulation is at some level, understandable. In a country where corruption is pervasive and everything—as well as everyone—appears to be for sale, money will put you above the law. Unlike countries such as the United States where even a billionaire could end up behind bars, in the Philippines, the rich get away with murder—literally.
Therefore why not be rich? Makes sense doesn't it? So a vast number of Pinoys make it a point to get rich—quick! And there lies the problem. It is easier to make money illegally rather than legally. Break the law, stack the deck, grease the palms, buy off the regulators, give kickbacks; the ways to accumulate wealth the wrong way are endless. Sadly, the number of Filipinos making money illegally appears to have increased alarmingly over the years.
It is therefore only logical that not just the media but the average Juan and Juana start asking rich people how they made their fortunes. For example how was Bureau of Customs clerk Paulino Elevado IV whose take home pay was less than P6,000.00 a month able to drive around in a Porsche? Instead of being awed, Elevado's friends and relatives should have asked him how he managed such a feat. Another example was Ferdinand Marcos. According to his wife Imelda, they had a trillion dollars in their Citibank New York bank accounts. Assuming this was not another one of Imelda's fantasies, the public should have asked: how did a poor boy from Batac who supposedly had a full-time job running an entire country manage to amass more wealth than say Warren Buffett, a renowned businessman who works full-time at it and employs an army of top-flight investment advisers to help him out? How was Marcos able to out-Buffett, Buffett—singlehandedly, and all the while doing it on the side?
Instead of being impressed with the fancy new car, or the Rolex watch, or the opulent mansion of a friend or relative, Pinoys ought to be asking them how they managed to afford those luxuries. In fact the whole country should be asking the same question of all these sudden millionaires who gain untold wealth without anyone having the slightest clue of how they do it. The Philippine press ought to be leading the charge instead of lionizing the rich as most media outfits do today.
In the context of Philippine society today, a healthy dose of skepticism towards individuals who are making tons of money is not uncalled for. These folks need to pass some kind of "acid test" before they can be embraced by the public. And public servants who make money while in office ought to be hauled off to jail.
The Philippines will need to put in place exceptionally tough laws to combat corruption given the lack of ethics and morality in our society. And until that day comes when the country has been effectively cleansed of it, you and I and everyone else need to be asking the rich this question: "how did you get to be so rich?" Published 12/8/2013



Philnews.com reserves the right to select and edit comments for publication.

Comments from Our Readers
Name: Good Conscience
City/State/Country: USA
IP Address: 98.198.13.69

Comments
Filipinos have a lot of misplaced sentiments. Again, if the Philippines is rooted on good education, cultural pride and honorable values, the country will not be in such sorry state as it is now. For instance: they find shame in living in a small house but no shame in robbing their own countrymen. They find shame in exercising their rights but no shame in running for public office given that they just got out of jail for graft and corruption. They find shame in being uneducated but not in being a follower of false and corrupted heroes. They find shame in doing menial jobs (those low-paying positions) but find no shame in taking advantage of the gullible and innocent.
---
Name: dustin
City/State/Country: england
IP Address: 49.145.173.131

Comments
I've said for a long time every politician should be thoroughly checked out. Explain your wealth. Why do you still have a dollar account that no government department can look into without your written permission. Juan Ponce Enrile said of the banking organization that told the Philippines you must implement these banking laws to remain a member. He said who are they to tell the Philippines how to run our banks. Get rid of that corrupt man 1st.
---
Name: Kubrador
City/State/Country: Thorsby, Canada
IP Address: 209.89.253.53

Comments
Five years ago, I was organizing a reunion for our clan in Cabanatuan city, N.E. I went to see my first cousin but my attention was diverted to his son who at 32 years of age was driving a BMW and a Range Rover. I learned he was in the business of dealing with dressed chicken. I then told my nephew to my sister to befriend his cousin so he would not know the tricks of his trade. Two years had gone by and found out in FB that he had a house blessing of their new house worth Php50,000,000. When I came back to the Philippines that year, I was somewhat proud of him but still skeptical of how fast he was able to accumulate that kind of wealth. A story was told to me that his property was raided by 4 helicopters which landed in his property.
---
Name: kubrador
City/State/Country: Thorsby, Canada
IP Address: 209.89.253.53

Comments
The Police left without my nephew with them. What do you think happened? I think everyone of them were bribed in the millions of pesos. I learned that he had a laboratory at the basement floor of his house making shabu and cocaine. The drugs were stuffed inside the dressed chickens.



Philippine NewsLink reserves the right to select and edit comments for publication.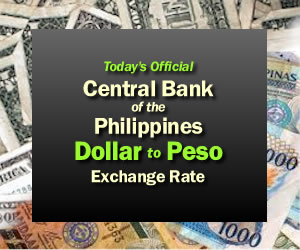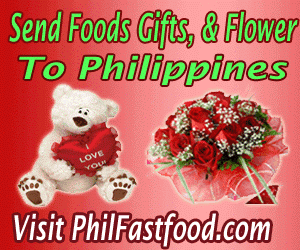 RECENT EDITORIALS
Catholic Education in the Philippines Has Created a Nation of Science Underachievers

The primary purpose of Catholic schools in the Philippines is not really to educate but to indoctrinate. The reason they exist is to insure that the power and influence the Church wields is carried forward onto succeeding generations. That is the raison d'être for every school, college and university run by Catholic clergy all across the country. Published 11/28/2013
---
Typhoon Yolanda Aftermath: Thank You World for Your Help

In the aftermath of typhoon Yolanda (Haiyan) the most powerful storm ever to hit land, the global outpouring of aid is just so overwhelming. We Filipinos never realized we had so many friends all over the world. There doesn't seem to be a country that has not offered to help. Published 11/18/2013
---
SPECIAL EDITORIAL: Put a sock in it Anderson Cooper
The nerve of some foreign journalists who fly over here and complain about relief efforts moving too slow!Filipina track legend Mona Sulaiman practicing for the 1964 Olympics Don't they know that these tropical islands are renowned the world over for their leisurely pace of life? Not since Mona Sulaiman won three gold medals at the 1962 Asian Games in Jakarta has any Pinoy (or Pinay) ever moved so quickly. Published 11/15/2013
---
Super Typhoon Yolanda, Should Be a Wakeup Call to All Filipinos

There once was a time when most Filipinos thought they were God's "chosen people" in Southeast Asia. Filipinos were the pious Catholics surrounded by a sea of pagans. When in 2004 a tsunami killed hundreds of thousands in neighboring Asian countries but spared the Philippines, many said it was yet one more proof that God was looking after His people. Well, what a difference 9 years makes because judging from the natural calamities now besetting the country one after another. Published 11/14/2013
---
Get Rid of All Pork Barrel Funds for Senators, Congressmen, and the President

Philippine Senators and Congressmen have no business running their own little "charities" on the side. Legislators are elected into office to legislate, not hand out checks to non-governmental organizations (NGOs). The Janet Lim-Napoles/Malampaya Fund scandal has made it apparent in that many legislators did not practice due diligence in disbursing the people's money allotted to them through the Priority Development Assistance Fund (PDAF). Published 11/10/2013
---
The Philippines, a Rotting Culture of Graft and Corruption

As it exists today, the Philippines can never become a great nation…at least not in our lifetime. Why? The answer is because from an outsider's perspective, we are a nation of liars and thieves. Or if that sounds too harsh, we are a nation made up mostly of liars and thieves and a small minority of non-liars and non-thieves who prefer to look the other way or bury their heads in the sand. Published 10/30/2013
---