Rappler
Manila Standard
Manila Times
Asian Journal
Filipino Express
Malaya Online
Daily Tribune
CNN Philippines
Philippine News
Kababayan LA
MindanaoTimes
Sun Star
Negros Chronicle
Bohol Chronicle


Showbiz
Lazada
Phil. Senate
Phil Hse of Rep
Peso Exch Rate
Buy & Sell Online
Filipino Channel
Phil History
Phil Business
Phil Basketball
Make it Cebu
BuWorld Online

---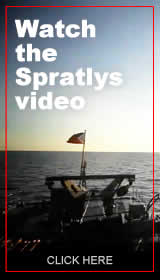 t will only be a matter of time before the Iglesia ni Cristo (INC),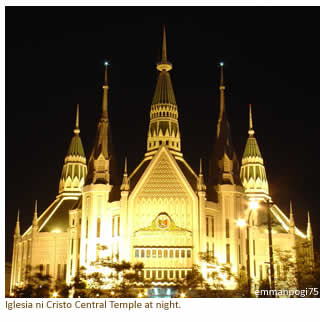 founded by Felix Manalo over a hundred years ago eventually destroys itself. Like All organized religions, it stands on shaky ground depending solely on the faith of its followers to keep it going. And once that faith begins to waiver, it is the beginning of the end for that religion.

Because at their core, organized religions—like Christianity or Islam appear to be nothing more than scams. Religions demand obedience and fidelity from their flock who support them monetarily in exchange for the promise of some "heavenly reward" in the afterlife. Conveniently, the reward will be received ONLY after the person dies—when he or she can no longer come back to challenge the church's doctrines or demand a refund of all their donations.

With regards to the INC's theology, some have branded it a cult due to its unorthodox views about the divinity of both Jesus Christ and the Holy Spirit, as well as Manalo's claim that he is the last messenger God will send to earth. However, in its effort to recruit more followers from mainstream Christian religions worldwide, the INC oftentimes deemphasizes those radical doctrines in order to appear more mainstream.

And taking a cue from older, established religions like the Roman Catholic Church, the INC has built grand cathedrals of worship to awe both followers and non-followers alike, and thereby "legitimize" it's standing as an institution of substance.

Unfortunately the current schism in the INC exposes the fact that like all religions, it is run by imperfect humans who can become blinded by wealth and power. Highfaluting theological doctrines and majestic palaces are then passed over by greed, envy, and lust for power. Like the former Soviet Union which eventually imploded because its underlying Marxist-Leninist ideology was no longer relevant, so too will the INC (and eventually all other religions) suffer a similar fate. Because, as we stated earlier,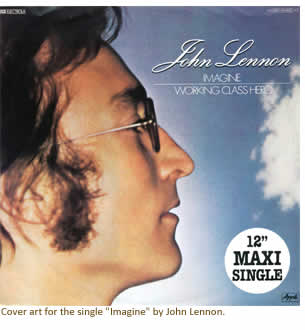 they are at their core nothing but cleaver scams that deliver nothing in exchange for something.

Former Beatle John Lennon asked us to imagine a world with no religion back in 1971 when he released his hit song "Imagine." Now 44 years later we realize if that had indeed been the case, then there would be no Al Qaida, no ISIS, and no Abu Sayyaf today. There would also be no need to pass a Bangsamoro Basic Law for Mindanao, and the twin towers in New York would likely still be standing. And the world would be a better place for everyone. Published 7/25/2015



Philnews.com reserves the right to select and edit comments for publication.
---
You can also post your comments below
via DISQUS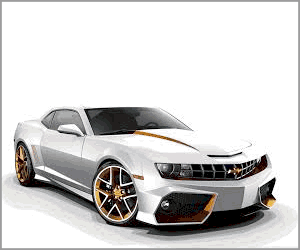 Why Isn't the Makati business Community Rallying Behind Jejomar Binay?



Doesn't anyone find it a bit strange that the former mayor of Makati does not seem to have the backing of that city's business community? Makati after all is the country's premiere business district. Most major Philippine corporations are headquartered there. And for someone who has won election after election, whose wife also served as mayor, and whose son is the current mayor, the city's business community seems totally disengaged ... Published 7/22/2015
---
What the Heck is the Problem with Filipino Voters?



Mar Roxas, who gave up his presidential aspirations in 2010 to make way for then presidential aspirant Benigno Aquino Jr., says he might be willing to give way again for frontrunner Grace Poe. The question Pinoy voters should be asking is if Roxas is so willing to give way to others, maybe he's not that interested in running for president. At this time more than ever, the country needs ... Published 7/16/2015
---
Local Officials, You Are Only Temporary Stewards of the Lands You Govern



Interior Secretary Mar Roxas got it exactly right when he told Makati Mayor Junjun Binay, "you don't own Makati City." Roxas was referring to the mayor's initial refusal to accept the suspension order from the Office of the Ombudsman in connection the ongoing corruption investigation against the mayor. Justice Secretary Leila de Lima chimed in as well, pointing ..." Published 7/3/2015
---
Will Same-Sex Marriage Ever Happen in the Philippines?



The United States Supreme Court has finally put its stamp of approval on same-sex unions. This following similar actions by governments in many other first-world democracies around the globe. The high court agreed with the argument that marriage is a very important institution in society. And to deny it to a certain group simply because of their sexual ... Published 6/27/2015
---
Who Should be the Next President of the Philippines?

Make no mistake, the next elections will be one of the most important—if not the most important—elections the country will ever have. Never since the Philippines gained self-determination in 1946 has it faced such an existential threat from a hostile foreign country as it now faces from China. Published 6/23/2015
---
Pope's Encyclical May Finally Get Filipinos to Change their Evil Environmental Ways

Pope Francis is about to issue an encyclical on climate change. The 200-page papal letter to Catholic bishops worldwide warns of "unprecedented destruction of the ecosystem" by the end of this century unless drastic changes are made to avert it. This encyclical could not have come any sooner for the Philippines. Published 6/12/2015
---
Congress Wants Gloria Arroyo on House Arrest, Seriously?

When President Benigno Aquino III, wasn't looking (he was in Japan), the House of Representatives quickly passed a resolution urging the Sandiganbayan court to allow house arrest for detained Pampanga Representative and former President Gloria Macapagal-Arroyo. Published 6/12/2015
---
Grace Poe for Philippine President? Not So Fast!

She is photogenic, carries herself well, and Filipinos all seem to love her. The question to ask though is whether the well-liked lady senator is ready to be the next president? Filipinos it seems have a penchant for electing young "celebrities" with zero experience into positions of power, then simply hope for the best with "bahala na ang Dios." Published 6/7/2015
---
Filipinos Need to Stand Tall In the Face of Chinese Aggression

President Aquino made the right move by going to Japan to bolster Philippine-Japanese cooperation. While he might be "preaching to the choir" as far as the Japanese are concerned, he nonetheless needs to communicate the graveness of the situation the Philippines currently faces. Published 6/2/2015
---
Rodrigo Duterte Must Never Become President of the Philippines

After consistently maintaining that he had no intentions to seek higher office, Davao Mayor Rodrigo Duterte hinted that he might actually make a run for the presidency. There was no mention of those lofty intentions that most candidates for president parrot when they make that fateful announcement. Published 5/29/2015
---
How Filipinos Can Stop China Now
The future of Filipinos will be nothing like their past. Each and every Filipino must realize this. The proverbial lackadaisical "Juan Tamad" lying under a guava tree in an idyllic Amorsolo painting-like setting will no longer exist. Instead a new reality like that of ancient Sparta or modern-day Israel will pervade. China is growing stronger every day and they are quickly turning into an aggressive, tyrannical power. Published 5/23/2015
---
Pacman's Gamble

The world now knows that while training for his May 2 "Fight of the Century" with undefeated world welterweight boxing champion Floyd Mayweather, Manny "Pacman" Pacquiao suffered a shoulder injury. According to his trainer, Freddie Roach, this mishap occurred on April 4 in a sparring session when he threw a right hook and his arm "got entangled with those of his sparring partner". Published 5/17/2015
---




PNOY'S LAST SONA | Aquino lists priority bills, blames GMA again, thanks 'Daang Matuwid' partners
MANILA - (UPDATE 3 - 6:29 p.m.) President Benigno S. Aquino III used his last State of the Nation Address to outline the priority legislation he wants Congress to pass until the end of his term, blame much of his problems on the legacy of his predecessor, and thank his Cabinet for their good work ...

President Aquino pushes Anti-Dynasty Bill, 3 other important measures
MANILA, July 27 (PNA) -- President Benigno S. Aquino III on Monday pushed the passage of four important measures, including the Anti-Dynasty Bill, in the remainder of the third regular session of the 16th Congress. Aquino made his appeal to the lawmakers in his last State of the Nation Address ...

President Aquino to Mar Roxas: You can't be put down
MANILA - In what may be a prelude to a possible endorsement, President Benigno Aquino III on Monday generously praised the Liberal Party presumptive standard-bearer, Interior Secretary Mar Roxas, in his final State of the Nation Address (SONA) before the opening of the third regular session of the 16th Congress.
President Aquino highlights achievements of 'Daang Matuwid' in his last SONA
MANILA, July 27 (PNA) -– President Benigno Aquino III on Monday highlighted in his sixth and last State of the Nation Address (SONA) the long list of achievements of his administration that has even eclipsed the feat of his predecessor.
Portion of PNoy's SONA, a rebuke on the Binays
DAGUPAN CITY, July 27 (PNA)--Political observers here believe that a part of the State of the Nation Address (SONA) of President Benigno Aquino III was a rebuke to Vice President Jejomar Binay who was among those in the seats reserved for Very Important Persons (VIPs) along with other dignitaries.
No mention of Mamasapano in Aquino's final SONA
MANILA - He talked about the economy, the conditional cash transfer program and even thanked his hairstylist but there was one subject that President Aquino avoided in his final State of the Nation Address (SONA). It's been six months after 44 members of the Philippine National Police ...
DSWD reiterates: "Bawal ang Epal!"
QUEZON CITY, July 28 --The Department of Social Welfare and Development (DSWD) reiterated that the Pantawid Pamilyang Pilipino Program is insulated from partisan politics and strongly opposes any act that would use it to advance the political agenda or interest of certain groups or individuals.
PNoy calls on Filipinos to choose right leaders in next year's elections
MANILA, July 28 -- President Benigno S. Aquino III on Monday appealed to Filipinos not to allow the country to slip back to uncertainty by choosing the right leaders in next year's presidential election. In his sixth and last State of the Nation Address (SONA), the President said he sees the upcoming elections ...

2-hour Sona on Aquino gains strewn with swipes at Binay
IN his sixth and final State of the Nation Address (Sona), President Benigno Aquino III highlighted the major achievements of his administration. But as he waxed optimistic about future ...
READ IT AT PHILIPPINES NEWS HEADLINES
President Aquino says goodbye
He didn't use the word goodbye but President Aquino on Monday might as well have said it as he expressed gratitude in his farewell State of the Nation Address (Sona). "I have fought the good fight ...
READ IT AT PHILIPPINES NEWS HEADLINES
Binay: P-Noy making people salivate on 'anointed one'
DAVAO CITY, Philippines – Vice President Jejomar Binay believes President Aquino and the Liberal Party (LP) have decided on a standard bearer and are only waiting for the right time to make ...
READ IT AT PHILIPPINES NEWS HEADLINES
PNoy bats for BBL, anti-dynasty law in last SONA; still mum on FOI
An end to political dynasties, a perfected peace deal in Mindanao, but nothing on freedom of information. This was the legislative agenda outlined by Pres. Benigno Aquino III in his final state ...
READ IT AT PHILIPPINES NEWS HEADLINES
Angel Manalo names 'corrupt' INC execs
Two top leaders of the Iglesia ni Cristo were accused of corruption by the brother of executive minister Eduardo Manalo as the crisis in the indigenous Christian sect entered ...
READ IT AT PHILIPPINES NEWS HEADLINES
Congress vows to pass P3-trillion national budget for 2016 on time
"We are racing against time. We must set aside political interests and think of solutions to the nation's pressing problems. Let us remind ourselves that we are here to serve the people ...
READ IT AT PHILIPPINES NEWS HEADLINES
Drilon says pork barrel no longer exists
MANILA, Philippines - Contrary to the claims of some sectors, the pork barrel system no longer exists, Senate President Franklin Drilon said yesterday. Speaking at the opening ...
READ IT AT PHILIPPINES NEWS HEADLINES
No House coup as Speaker Belmonte gets standing ovation
Speaker Feliciano Belmonte Jr. eluded mutiny that was anticipated to be launched by certain Liberal Party colleagues at yesterday's formal opening of the third and final leg of the 16th ...
READ IT AT PHILIPPINES NEWS HEADLINES
Annual SONA fashion show toned down
MANILA, Philippines - Apparently heeding calls from some groups and netizens not to make the event a fashion show, many lawmakers and guests donned less flashy outfits ...
READ IT AT PHILIPPINES NEWS HEADLINES
Philippines, Israel eye labor pact for Pinoy caregivers
Philippine and Israel officials are pushing for the early approval of a bilateral labor agreement that will benefit more or less 20,000 Filipino caregivers in the Middle Eastern country. A statement from ...
READ IT AT PHILIPPINES NEWS HEADLINES