Rappler
Manila Times
Asian Journal
Filipino Express
Malaya Online
Daily Tribune
CNN Philippines
Philippine News
Kababayan LA
MindanaoTimes
Sun Star
Negros Chronicle
Bohol Chronicle


President's Office
Vice President's Ofc.
Phil. Senate
Phil. Hse of Rep.
Supreme Court
Peso Exch Rate
Showbiz
Lazada
Buy & Sell Online
Filipino Channel
Phil History
Phil Business
Phil Basketball
Make it Cebu
BuWorld Online

---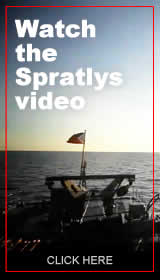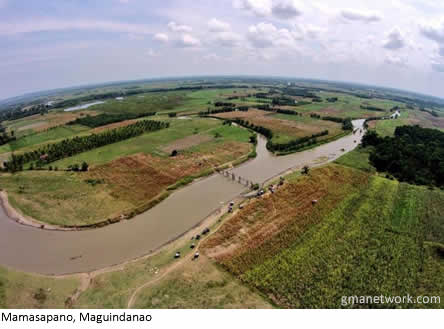 ith great fanfare the Philippine Government and the Moro Islamic Liberation Front (MILF) signed a peace agreement on the 27th of March, 2014. Formally known as the Comprehensive Agreement on Bangsamoro (CAB), the government agreed to sweeping concessions including Muslim self-rule, in addition to pouring billions of pesos into a newly designated Bangsamoro Autonomous Region, all in exchange for the MILF disarming and making peace with the government.
After its signing, the entire country and the world hailed the peace agreement. Finally, it would put an end to decades of bitter fighting and bloodshed. And with President Benigno Aquino III riding a wave of popularity at that time, Filipinos of all stripes were happy to embrace his agreement with the MILF.
The Bansamoro Basic Law (BBL) would have easily become law. There was no reason for it not to. But 10 months after the signing of that peace agreement a single incident would unravel everything. On January 25, 2015, forty-four police officers were brutally gunned down in Mamasapano, Maguindanao. They were on an official mission to capture global terrorist Zulkifli bin Hir (alias Marwan), a Malaysian national with close ties to both the Jemaah Islamiyah (JI) and Al-Qaeda terrorist groups. Information passed on to Philippine intelligence officials indicated that Marwan had been hiding out in Mamasapano and was under the protection of the Bangsamoro Islamic Freedom Fighters (BIFF).
Without getting into the details of exactly what happened that fateful day in late January, the bottom line is that by dusk, 44 members of the Philippine National Police-Special Action Force (PNP-SAF) lay dead, slaughtered by armed men in an area supposedly controlled by the MILF. Whether the 44 policemen were killed by the BIFF, the MILF or a combination of both is also not relevant for the conclusions we about to draw for this editorial.
Because as far as we're concerned, the policemen were there conducting a legitimate operation (that even had the knowledge and approval of the Philippine president) ... and Mamasapano was under the control the MILF. Therefore, it was the responsibility of the MNLF, who had just signed a peace accord with the government, to see to it that the police had safe passage inside their territory. It was the responsibility of the MILF to stand by those policeman, help them complete their mission and protect them from lawless elements who might try to do them harm.
If the MNLF is unable to guarantee safe passage inside its own territory, then they have no business making deals with the government. They become an insignificant player and should remain on the sidelines where they belong.
However, if they had control over that region, why did they not help the police? Worse yet, why did they aid the BIFF as some suggest? If the MILF actually aided the BIFF instead of the police, then it is obvious that the peace agreement they signed with the government was made in bad faith.
Because the MILF signed that peace agreement with the Philippine Government, they should have shown good faith by working with the police from the start. Using its direct channels with the Aquino administration, the MILF would have been able to quickly verify that the police were there under lawful orders from their superiors. The Philippine government after all was about to grant the MILF an autonomous region in Maguindanao. In addition the Philippines was prepared to give them billions of pesos to help them along. One would think those were incentives enough for the MILF to make sure those PNP-SAF policemen accomplished their mission safely.
Unfortunately, it appears that the MILF is not a thinking organization—because how can it explain what it did in Mamasapano that day. It also appears that despite their signing of a peace accord with the government, the MILF still sees the Philippine government as their enemy and not as their partner for peace. There are also those who believe that the MILF simply hoodwinked the gullible Aquino administration into giving them autonomy and billions of pesos, but the rebels never planned to give up their armed struggle at all.
Whatever the ultimate reality will turn out to be, it appears that the MILF finally took off their mask and showed the country and the world what they really are. It is extremely unfortunate that 44 brave young men had to sacrifice their lives in order to unmask that reality.
For the MILF and the complicit Aquino administration to now complain about foot-dragging in congress with regards to the passage of the BBL is absolutely ludicrous. Because it was no one but MILF rebels who "shot themselves in the foot" that day. They and only they are to blame for the current predicament of the BBL in congress. For the rest of us, it was a good thing we found out sooner rather than later. Can you imagine how much more complicated things would be if all this happened after the BBL had become law? After the incident at Mamasapano, anyone who still thinks we should continue to negotiate with the MILF is either in denial, or simply delusional.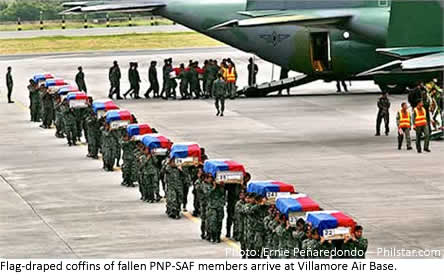 We owe it to the 44 heroes of the PNP-SAF to prevent the BBL from becoming law at this time. Let us instead work with moderate Muslim leaders who want to bring about real change in Mindanao, and who can do it without holding a kris (sword) to our throat in order to get what they want. Published 1/30/2016



Philnews.com reserves the right to select and edit comments for publication.
---
You can also post your comments below
via DISQUS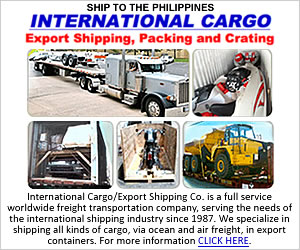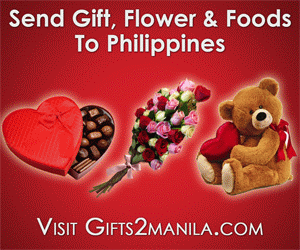 How Can Filipinos Vote for Grace Poe After She Turned Her Back on the Philippines in 2001



Grace Poe's presidential ambitions appears to be mired in muck—all of her own doing. During oral arguments at the Supreme Court yesterday, Associate Justice Mariano del Castillo asked Poe's counsel, Alexander Poblador, why his client gave up her Philippine citizenship and instead chose to become an American. . Published 1/20/2016
---
Iglesia ni Cristo's In-fighting Reveals Our Undesirable Traits



Just six months shy of it's 102nd birthday Iglesia ni Cristo (INC), the Church that Felix Manalo cobbled together in 1914 appears to be in a deep ongoing crisis. The religion that claims to be the one true church of Jesus Christ on earth is now being torn by internal strife. In an ongoing saga that is unfolding publicly, Lottie Manalo-Hemedez this week claimed that she was being forced out of her home on No. 36 Tandang Sora Avenue in Quezon City. Published 1/16/2016
---
Hooray to Our Young Heroes Not Afraid to Stand Up to Communist China



As we noted in our previous editorial, the Aquino Administration ended 2015 with yet another characteristic whimper by joining China's Asian Infrastructure Investment Bank (AIIB). It made sure it joined at the very last minute. Reluctantly of course, but with its tail between its legs, it signed on the dotted line giving Beijing another feather on it's cap as that country endeavors to become the dominant financial powerhouse in the region. Published 1/11/2016
---
President Aquino's Big Blunder: Joining China's Asian Infrastructure Investment Bank



With the 2015 deadline just a day away, Philippine President Benigno Aquino III threw in the towel and announced that the Philippines would join the Beijing-sponsored Asian Infrastructure Investment Bank (AIIB) as its final founding member. Critics of the new international bank argue that it is China's way of grabbing some of the limelight away from the World Bank (WB) and the Asian Development Bank (ADB), both of which are already doing what the AIIB intends to do. Published 12/31/2015
---
The Hope for a Better Philippines This Holiday Season



Filipinos of today have become by necessity a hardy and resilient bunch. By necessity because we've been colonized for centuries by foreigners, tyrannized by a ruthless dictator, and to this day victimized by those who are supposed to lead us. Even nature at times seems to have it in for us, hurling one typhoon after another at the country. And through it all we Filipinos continue to carry on with a smile. Published 12/25/2015
---
The Philippines Can Never Move Ahead Because of the Catholic Church



These islands and its inhabitants seemed to have been doing fine up until the Spaniards arrived in 1521 and imposed Christianity on the subjugated natives. After which Filipinos became second-class citizens in their own country. Today, over a hundred years since those Spaniards departed, Filipinos still have been unable to rid themselves from the shackles Spain placed on them. The religion imposed on Filipinos has outlasted even the Spanish empire itself. Published 12/19/2015
---
Philippine Elections: Grace Poe Disqualified; Rodrigo Duterte Surging, Mar Roxas Also-ran



Well, it looks like the presidency won't happen for Grace Poe—at least not in 2016. And we're delighted. As far as we're concerned, the freshman senator who is only halfway through her first term in office is totally unqualified to be president for now. She lacks the experience, and because she's lived abroad for so long, still lacks a true "feel" for Philippine issues. If she had become president, she would have had to rely primarily on others for guidance—ala Cory Aquino. Published 12/14/2015
---
Global Warming: A Runaway Train Headed Straight at the Philippines


The time for finger pointing has passed. It no longer matters if other countries spew more greenhouse gases into the atmosphere than the Philippines does. We need to get our act together because we Filipinos have—to put it bluntly—destroyed this beautiful country of ours. From its denuded forests to its over-fished seas, from its overbuilt cities to its polluted rivers and streams, from the smog-choked air above cities to the depleted water tables beneath them, the Philippines today is a far cry from the land Jose Rizal once called his "Pear of the Orient." Published 12/05/2015
---
The Pros and Cons of Duterte for President



Davao Mayor Rodrigo Duterte has finally thrown his hat into the ring and run for president. Hi s loyal supporters plus many voters dissatisfied with the current crop of candidates are quite elated. Duterte's urong-sulong (on-again-off-again) presidential bid caused many to suspect that the Davao Mayor really didn't have his heart in the race. Some of his detractors on the other hand said he was hiding something that might be exposed if he ran ... Published 11/28/2015
---
Time to Move the Philippine Jeepney Off the Streets and Into the History Books


From its inception, the Philippine jeepney has been a symbol of Pinoy ingenuity. In the war-ravaged streets of newly liberated Manila in 1945, Filipinos were faced with huge public transportation problem. The tram system (tranvia) that used to serve major thoroughfares of the city was completely destroyed; its metal rails uprooted, and the overhead electric cables gone. It was going to take years to put the entire system back in place. However, quick-thinking Pinoys saw that the city had a surplus of U.S. Army jeeps ... Published 11/24/2015
---
Like the Marcos Days, Filipinos Treated as Second-class Citizens During the APEC Summit



Did Philippine President Benigno Aquino III ever consult his bosses (the Filipino people) instead of listening to the bad advice of his mostly clueless advisers. Even on the best of days, just getting from point-A to point-B in this smog-choked metropolis is already a herculean task. The well-off in their air-conditioned SUVs crawl at a snail's pace through narrow streets—their mostly diesel-powered behemoths spewing a deadly cocktail of pollutants into the atmosphere. Published 11/20/2015
---
The Philippines Should Stand by Obama and Talk About China's Bullying at the APEC Summit



While China seems to have intimidated most APEC participants into avoiding any mention of their illegal activities in the South China Sea (West Philippine Sea), American President Barack Obama seems to have finally found the nerve to speak out publicly against it and says he plans to do so at the upcoming APEC meeting. For the past year and a half, on the bad advice of his National Security Adviser Susan Rice, Obama kept silent about China's ongoing construction on shoals and reefs in the South China Sea. Published 11/16/2015
---
We Need a New Filipino Paradigm, Because the Old One No Longer Works



Reading the comments sent to our forum, one can easily sense the frustration many readers have of how things are done in the Philippines. This is especially true of our many readers who live abroad. In our view, it is the 400-plus years of Spanish colonization that molded the Filipino persona into what it is today. Spain needed a mellow, compliant, non-combative populace that it could easily control given the overwhelming numbers of "natives" versus their colonial masters. Published 11/9/2015
---




Ombudsman orders filing of charges against Binays, et al over carpark bldg mess
MANILA - Charges of graft, malversation and falsification of public documents have been filed before the Sandiganbayan against Vice-President Jejomar Binay Sr. and his son, suspended Makati City mayor Jejomar Erwin "Junjun" Binay and 22 others in connection with the controversial construction ...

Philippines joins international condemnation of planned North Korea rocket launch
MANILA, Feb. 5 (PNA) -- The Philippines joined on Friday international demand for North Korea to refrain from conducting a rocket launch, calling it a "provocation" and a violation of existing United Nations resolutions.

Drilon: Unless acted upon in May, Senate set to archive Mamasapano, MRT reports
MANILA - With the adjournment of the session, the Mamasapano and MRT committee reports are not yet part of the Senate action and it will be archived unless the Upper Chamber acted on it in May, Senate President Franklin Drilon said on Thursday.
Washington sends guided missile warships to India
WASHINGTON, Feb. 5 (PNA/Sputnik) -- The Obama administration has sent two US combat vessels carrying guided missiles in a show of strength to participate in India's 2016 Fleet Review Exercise, the US Navy announced in a news release.
National Printing Office awaiting job order on printing of official ballots
MANILA, Feb. 5 -- The National Printing Office (NPO) is ready to accept the job order of the Commission on Elections (COMELEC) for the printing of the official ballots to be used in the May elections, Communications Secretary Sonny Coloma Jr. said Thursday.
Officials place airport security on high alert
SECURITY screening at the Ninoy Aquino International Airport terminals is on high alert and the Office of Transportation Security, manning the initial and final security check, now requires all airport users to remove all metal objects such as watches, belts, wallets and shoes for X-ray scanning.

British ambassador urges investors to support R&D in the Philippines
MANILA, Feb. 4 (PNA) -- British Ambassador Asif Ahmad is urging investors to support research and innovation by investing in the Philippines. "I call on investors to stop replicating and franchising foreign discoveries. Support research and innovation in the Philippines," Ahmad said.
Reforestation project in Sierra Madre continues
QUEZON CITY, Feb. 5 -- The government has extended for another year its project to reforest the Sierra Madre mountain range in Laguna and Quezon provinces. This is a three-year project of the Department of Environment and Natural Resources (DENR) in collaboration with the University ...
Purisima faces new charge of usurpation
AN anti-crime watchdog on Friday filed charges of usurpation against dismissed National Police chief Alan Purisima before the Office of the Ombudsman for giving orders to the Special Action Force troopers in the Mamasapano operation on Jan. 25, 2015.

Poe regains lead; 3 presidential bets share 2nd spot —Pulse Asia
Independent presidential candidate Senator Grace Poe regained the top spot in the latest pre-election presidential preference survey, pollster Pulse Asia announced Saturday. In a statement, Pulse Asia said Poe was back ...
READ IT AT PHILIPPINES NEWS HEADLINES
Graft raps ordered vs Binay Jr.; VP to be accused after his term
Ombudsman Conchita Carpio Morales has ordered the immediate filing of graft and corruption charges against dismissed Makati Mayor Erwin "Jun-Jun" Binay and 22 other city officials in connection with the alleged overpriced ...
READ IT AT PHILIPPINES NEWS HEADLINES
14 Pinoys killed in hotel fire in Iraq – Philippine Embassy
Fourteen Filipinos were among the 17 people killed in a fire that struck a hotel in Erbil, capital of the Kurdistan region on Friday evening, a senior Philippine embassy official said. Information on Filipino fatalities was relayed ...
READ IT AT PHILIPPINES NEWS HEADLINES
Roxas rising: LP camp says Pulse poll shows bet on 'right track'
Despite trailing behind poll frontrunner Senator Grace Poe, the camp of Liberal Party (LP) standard-bearer Manuel "Mar" Roxas II said his ratings have significantly improved. "We still think we are still on track. Now we are tied [in] second with ...
READ IT AT PHILIPPINES NEWS HEADLINES
Pulse: Sotto maintains lead in senatorial poll survey
MANILA, Philippines – Sen. Vicente "Tito" Sotto III maintained his lead in the latest Pulse Asia survey released on Saturday. The survey showed that 68.8 percent of the respondents will vote for Sotto ...
READ IT AT PHILIPPINES NEWS HEADLINES
Court junks Trillanes' motion to suspend libel case proceedings
A Makati City court junked yesterday the motion of Senator Antonio Trillanes IV to suspend the court proceedings on the libel case filed against him by suspended Makati City mayor Erwin "Jun-Jun" Binay. Judge Dina Teves, of the Makati City ...
READ IT AT PHILIPPINES NEWS HEADLINES
The Puno factor in May election
After receiving the news that he can run for President, the exuberant Davao City Mayor Rody Duterte confirmed his reported planned trip to the Vatican to seek an audience with the Pope and ask his forgiveness ...
READ IT AT PHILIPPINES NEWS HEADLINES
Malaysian court drops charges against 11 Filipinos accused of waging discord
The charges against 11 of the 27 Filipinos accused of waging conflict against the Malaysian King and being a member of a terrorist group in connection with the Lahad Datu incident that took place in February 2013 were ordered dropped by the High ...
READ IT AT PHILIPPINES NEWS HEADLINES
Celebrating Chinese New Year
About one in three Filipinos has full or partial Chinese ancestry, making the start of the new Lunar Year in February each year among the most anticipated celebrations in the country. The special day ...
READ IT AT PHILIPPINES NEWS HEADLINES
New consular office to open in Alberta, Canada
RED DEER, Alberta – After years of pleading, Filipinos in Alberta will finally see a new Philippine Consulate open in the province. By end-February, the Department of Foreign Affairs will open the new consular office in Calgary to serve ...
READ IT AT PHILIPPINES NEWS HEADLINES