With elections a little over a week away, Filipinos need to take a long and hard look at who they are choosing to lead them for the next three to six years—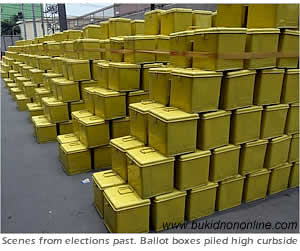 for the Philippines is a country sorely lacking in leadership. For decades we have been electing celebrities, entertainers, and relatives of past and present politicians who are totally unfit for public service. They have neither the training, the experience, nor the intellect needed to properly do the job voters elected them to do.
If anyone doubts this to be the case, they only need look at how far down the Philippines has fallen since it gained independence from the United States in 1946. Back then the country was a serious player in all of Asia. Philippine business was world-class; most multinational corporations had their regional offices in the greater Manila area. Philippine schools were top-notch, and graduated scores of Filipinos who could make it to the top rungs of Fortune 500 companies. Wages during the Fifties and Sixties were higher than most other Southeast Asian countries, so much so that a few roads and bridges built then used less expensive foreign labor. Manila was on the cutting edge of everything, from modern business practices, to fashion trends, to art and architecture.
All that was then; the golden decades of the Fifties and Sixties are now but a fading memory to those old enough and lucky enough to still remember. The Philippines today is without doubt a third-world country. Manila is now a dirty and polluted back-water city, and young Filipinos migrate to far-flung destinations settling for low-paying jobs eschewed by local residents of their host country. Philippine colleges and universities no longer rate globally the way they used to; even the Philippine stock exchange rarely merits the occasional mention from financial news broadcasters like Bloomberg and CNBC.
Filipino optimists point to Fitch and now Standard and Poor's upgrading of the Philippines to "investment grade" as a sure-fire sign that the country is on its way to first-world status. But back in the sixties, we were told that too. And back then, we were way ahead of most of our Asian neighbors. But something has gone terribly wrong because the Philippines has stagnated while the rest of Southeast Asia sped forward.
What happened? We've had bad leaders! Even today most are unqualified; more than a few are outright thieves. For decades, the Philippines has been run by incompetent grandstanding amateurs while neighboring countries chose their best and brightest to lead them. Take a look at the candidates running today. Most are traditional politicians with no new ideas to promote and a lot of bad habits to perpetuate. And as long as the electorate continues to see nothing wrong with electing them into office, the Philippines will continue to be mired in mediocrity. The sick man of Asia, despite its present jolt of adrenaline will remain an "also ran" who will never quite make it to the top. Unless Filipinos start to send a clear message via the ballot box and prevent unqualified candidates from ever holding public office. Published 5/3/2013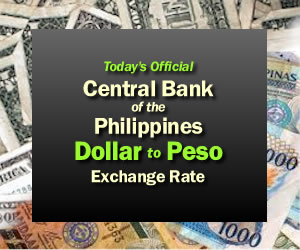 RECENT EDITORIALS
Turn Pag-asa Island Into a Tourist Destination! It's More Fun In Pag-asa



While the Aquino administration has been making many of the right moves lately, such moves remain woefully inadequate given the situation the Philippines faces with China. If President Benigno Aquino III entertains any hope of keeping our islands in the Spratlys, he needs to get off his behind this minute and start building a strong coalition with other nations. Published 04/3/2014
---
Why Bong Revilla Will Never Become President of the Philippines

A country's president must be a statesman. Someone who is genuinely concerned about the welfare of his people—especially those who have the least in life. A president must also be fair. Fairness after all underpins what justice is all about. Everyone, be they exceedingly wealthy or totally destitute deserves equal treatment under the law. Published 03/22/2014
---
The Philippines Is Not a Friendly Place To Do Business In

On the surface, the Philippines can seem like an enjoyable and friendly place to do business. But scratch the surface and you'll find yourself in a strange and alien world where a whole new set of rules and attitudes apply. Just recently, the Fraser Institute, a well-known North American think-tank, ranked the Philippines third from the bottom, on its annual survey of the best places to do business for mining companies. Published 03/10/2014
---
To All Those Who Were Part of the EDSA People Power Revolution—Thank You!

On February 25, the Philippines will celebrate the 28th anniversary of the People Power revolution known as EDSA One. For four days in February, 1986, freedom-starved Filipinos amassed on Epifanio de los Santos Avenue (EDSA), in front of Camps Crame and Aguinaldo to shield Secretary Juan Ponce Enrile, General Fidel Ramos, and their military supporters from possible assault by forces controlled by the late dictator Ferdinand Marcos. Published 02/25/2014
---
The Arc of the Moral Universe and the Salvador "Bubby" Dacer Case

How long before the people responsible for the Dacer-Corbito murders are brought to justice? The hopeful answer may be found in a speech delivered by Dr. Martin Luther King Jr. on the steps of the Alabama State Capitol on March 25, 1965 when he said: "How long? Not long, because no lie can live forever. How long? Not long, because you shall reap what you sow. How long? Not long, because the arc of the moral universe is long, but it bends toward justice." Published 02/16/2014
---
Will Ruby Tuason's Revelations Make a Difference? Remember This Is the Philippines

Another whistleblower Ruby Tuason will soon testify before the Department of Justice, and the Philippine Senate. And probably before the Ombudsman, the Batasan committees, the Sandiganbayan and other courts as well. Her appearances will likely involve high drama, moving testimony, and bombshell revelations that will be plastered across the front pages of Philippine dailies and reverberate throughout social media. Published 02/10/2014
---
Macho, Macho Men and the Matriarchal Philippine Society

An online article a week ago concluded that the reason that Deniece Cornejo the vixen in the Vhong Navarro mauling incident was being mercilessly vilified was because Philippine society tends to treat women that way (LINK). The writer a certain Tricia Aquino in collaboration with Judy Taguiwalo a University of the Philippines professor in the Department of Women and Development Studies, try to paint a bleak picture of Filipina women as persecuted second-class citizens who end up being blamed for the troubles that befall them. Published 02/5/2014
---
We Must Learn from the Past, for the Future of Mindanao

Will the signing of the last annex of the peace accord between the Philippine Government and the Moro Islamic Liberation Front (MILF) finally bring lasting peace to troubled Mindanao? Everyone hopes so. But let's go back several decades in time and see how the country fared in a similar situation back then. Published 02/2/2014
---
The Internet: Keeping Philippine Politicians Honest

On January 20, 2014 Senator Ramon "Bong" Revilla Jr., delivered his long-awaited privilege speech to refute the charges and allegations leveled against him regarding the misuse of his Priority Development Assistance Fund (PDAF). Unfortunately, the senator's speech was light on facts refuting the charges, and heavy on counter-accusations and theatrics. Published 01/22/2014
---