With elections a little over a week away, Filipinos need to take a long and hard look at who they are choosing to lead them for the next three to six years—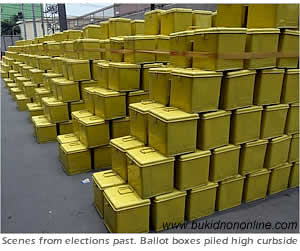 for the Philippines is a country sorely lacking in leadership. For decades we have been electing celebrities, entertainers, and relatives of past and present politicians who are totally unfit for public service. They have neither the training, the experience, nor the intellect needed to properly do the job voters elected them to do.
If anyone doubts this to be the case, they only need look at how far down the Philippines has fallen since it gained independence from the United States in 1946. Back then the country was a serious player in all of Asia. Philippine business was world-class; most multinational corporations had their regional offices in the greater Manila area. Philippine schools were top-notch, and graduated scores of Filipinos who could make it to the top rungs of Fortune 500 companies. Wages during the Fifties and Sixties were higher than most other Southeast Asian countries, so much so that a few roads and bridges built then used less expensive foreign labor. Manila was on the cutting edge of everything, from modern business practices, to fashion trends, to art and architecture.
All that was then; the golden decades of the Fifties and Sixties are now but a fading memory to those old enough and lucky enough to still remember. The Philippines today is without doubt a third-world country. Manila is now a dirty and polluted back-water city, and young Filipinos migrate to far-flung destinations settling for low-paying jobs eschewed by local residents of their host country. Philippine colleges and universities no longer rate globally the way they used to; even the Philippine stock exchange rarely merits the occasional mention from financial news broadcasters like Bloomberg and CNBC.
Filipino optimists point to Fitch and now Standard and Poor's upgrading of the Philippines to "investment grade" as a sure-fire sign that the country is on its way to first-world status. But back in the sixties, we were told that too. And back then, we were way ahead of most of our Asian neighbors. But something has gone terribly wrong because the Philippines has stagnated while the rest of Southeast Asia sped forward.
What happened? We've had bad leaders! Even today most are unqualified; more than a few are outright thieves. For decades, the Philippines has been run by incompetent grandstanding amateurs while neighboring countries chose their best and brightest to lead them. Take a look at the candidates running today. Most are traditional politicians with no new ideas to promote and a lot of bad habits to perpetuate. And as long as the electorate continues to see nothing wrong with electing them into office, the Philippines will continue to be mired in mediocrity. The sick man of Asia, despite its present jolt of adrenaline will remain an "also ran" who will never quite make it to the top. Unless Filipinos start to send a clear message via the ballot box and prevent unqualified candidates from ever holding public office. Published 5/3/2013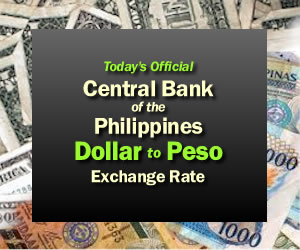 RECENT EDITORIALS
Just When You Thought Filipino Cops Were the Worst, Here Come US Cops



What in the world has happened to cops in the United States? It seems that today only psychotic, unstable, individuals are joining the U.S. police force this days. People from all across the globe were more than willing to give American cops the benefit of the doubt, at first. But in instance after instance, from Ferguson, MS and the killing of Michael Brown, a young black man who witnesses say was unarmed and posed no threat at all to police; to today's cold-blooded murder of Walter F. Scott, 50 by South Carolina police officer Michael T. Slager, 33. Published 4/7/2015
---
NPA Celebrates 46 Years of Destroying the Philippines

Founded by Bernabe Buscayno, or "Kumander Dante" as he was more commonly known, the New People's Army established on March 29, 1969 marks its 46th year of existence. From less than 40 founding members and a handful of firearms, the NPA grew to over 26,000 members in the 1980s. Today however the Armed Forces of the Philippines (AFP) places NPA membership at less than 5,000 nationwide. That number is expected to dwindle even further as progress and education creep in to the far-flung towns and barrios that were once breeding grounds for recruits. Published 3/30/2015
---
Lee Kuan Yew and Ferdinand Marcos, What a Difference!

An Australian living in the Philippines published a book titled: "The Unlucky Country. The Republic of the Philippines in the 21st Century." The author Duncan McKenzie came up with the title as the counterpoint to "The Lucky Country" a book written in the mid-sixties that refers to Australia. In his book McKenzie explains that the Philippines is unlucky because, for starters, it is an archipelago and therefore naturally fragmented. Published 3/17/2015
---
Will the Philippines Ever Speed Up Its Glacially-Slow Justice System?

We've all heard the saying "justice delayed is justice denied." That maxim has been around since time immemorial. In fact the Pirkei Avot (Hebrew for "Ethics of the Fathers") which dates back to the 1st century B.C. mentions an old rabbi saying that goes: "the sword comes into the world, because of justice delayed and justice denied." In 1215 A.D. a clause from the Magna Carta similarly declares that "to no one will we refuse or delay, right or justice." Published 3/17/2015
---
Amal Alamuddin Clooney Wants to Defend Gloria Macapagal-Arroyo ...Why?

Okay so she's George Clooney's wife, she's got great looks, a law degree and ambitious enough to make a name for herself apart from that of her superstar husband. Fair enough. So Amal Alamuddin Clooney decides to take on high profile cases of injustice around the world. Even better. But filing a complaint with the United Nations Human Rights Council on behalf of former President Gloria Macapagal-Arroyo? What's up with that? Better do your homework Mrs. Clooney. It won't take long for you to realize that Arroyo is getting exactly what she deserves. Published 3/12/2015
---
Manny Pacquiao Should Not Be Given a Tax Exemption

Senator Aquilino "Koko" Pimentel III has proposed a bill to grant Manny Pacquiao a special tax exemption for the income he will earn from his May 2nd boxing match with Floyd Mayweather Jr. Pimentel justifies his bill as a "fitting tribute" to the Filipino eight-division world champion adding that "Manny is now part of our history and of world sports history. Let's give him this tax incentive in recognition to his invaluable efforts to promote boxing and the country around the world." Published 3/4/2015
---
With Negotiators Like These on Our Team, Who Needs an Opposing Side?

What on earth happened to these two women—supposedly  handpicked by the president himself to argue on behalf of the Philippine government in peace negotiations with the Moro Islamic Liberation Front—who now seem to be mouthpieces for the Moros? Have Secretary Teresita Deles, Presidential Adviser on the Peace Process and Professor Miriam Coronel-Ferrer, chair of the negotiating panel become mesmerized by the tough "macho" image the rebels project? Published 2/27/2015
---
Why is the NBI Going After Those Who Uploaded the Sagonoy Video?

According to NBI Director Virgilio Mendez, they have identified the individuals who uploaded the video showing the coldblooded killing of PO2 Joseph Sagonoy. The cellphone video was purportedly taken by Muslim rebels during the Jan. 25, 2014 encounter between the Philippine National Police-Special Action Force and the Moro Islamic Liberation Front rebel group. The video shows a wounded Sagonoy who is shot twice in the head at close range. Published 2/21/2015
---
Twice the Heroes—the SAF 44 Who Lost Lives in Mamasapano

The 44 members of the Philippine National Police-Special Action Force (SAF) who were brutally killed in Mamasapano, Maguindanao on January 25, 2015 are heroes twice over: first, they paid the ultimate sacrifice while serving their country; second, they exposed for all to see, the dangers the country will face if the Bangsamoro Basic Law (BBL) is passed. Published 2/15/2015
---
Read more articles from our archives