With elections a little over a week away, Filipinos need to take a long and hard look at who they are choosing to lead them for the next three to six years—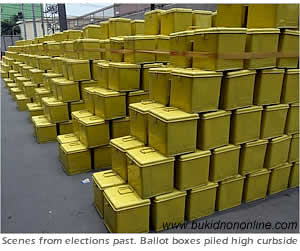 for the Philippines is a country sorely lacking in leadership. For decades we have been electing celebrities, entertainers, and relatives of past and present politicians who are totally unfit for public service. They have neither the training, the experience, nor the intellect needed to properly do the job voters elected them to do.
If anyone doubts this to be the case, they only need look at how far down the Philippines has fallen since it gained independence from the United States in 1946. Back then the country was a serious player in all of Asia. Philippine business was world-class; most multinational corporations had their regional offices in the greater Manila area. Philippine schools were top-notch, and graduated scores of Filipinos who could make it to the top rungs of Fortune 500 companies. Wages during the Fifties and Sixties were higher than most other Southeast Asian countries, so much so that a few roads and bridges built then used less expensive foreign labor. Manila was on the cutting edge of everything, from modern business practices, to fashion trends, to art and architecture.
All that was then; the golden decades of the Fifties and Sixties are now but a fading memory to those old enough and lucky enough to still remember. The Philippines today is without doubt a third-world country. Manila is now a dirty and polluted back-water city, and young Filipinos migrate to far-flung destinations settling for low-paying jobs eschewed by local residents of their host country. Philippine colleges and universities no longer rate globally the way they used to; even the Philippine stock exchange rarely merits the occasional mention from financial news broadcasters like Bloomberg and CNBC.
Filipino optimists point to Fitch and now Standard and Poor's upgrading of the Philippines to "investment grade" as a sure-fire sign that the country is on its way to first-world status. But back in the sixties, we were told that too. And back then, we were way ahead of most of our Asian neighbors. But something has gone terribly wrong because the Philippines has stagnated while the rest of Southeast Asia sped forward.
What happened? We've had bad leaders! Even today most are unqualified; more than a few are outright thieves. For decades, the Philippines has been run by incompetent grandstanding amateurs while neighboring countries chose their best and brightest to lead them. Take a look at the candidates running today. Most are traditional politicians with no new ideas to promote and a lot of bad habits to perpetuate. And as long as the electorate continues to see nothing wrong with electing them into office, the Philippines will continue to be mired in mediocrity. The sick man of Asia, despite its present jolt of adrenaline will remain an "also ran" who will never quite make it to the top. Unless Filipinos start to send a clear message via the ballot box and prevent unqualified candidates from ever holding public office. Published 5/3/2013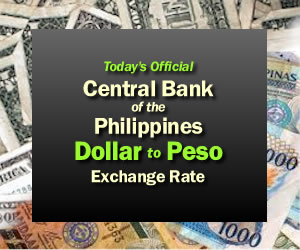 RECENT EDITORIALS
Both United States and Philippine Governments to Blame for Death of Jeffery "Jennifer" Laude



he United States and Philippine governments share the blame for the tragedy. Two young lives needlessly destroyed: the first, a young Filipino transgender found strangled inside a motel bathroom; the second a teenaged American serviceman now accused of murder. . Published 10/19/2014
---
Death of Filipino Transgender 'Jennifer' Laude Was Totally Preventable
The evening for the young US Marine and his Filipino date "Jennifer" began at the Ambyanz Disco Bar in Subic Bay, Olongapo and ended shortly before midnight at the Celzone Lodge where "Jennifer's" lifeless body was found leaning against the toilet bowl. Jennifer, it turns out was actually not originally a "she" but a "he." A Filipino transgender, Jeffrey Laude, 26, began calling himself "Jennifer" after medical procedures made him look more female than male. Published 10/14/2014
---
Sorry Mr. President But PNP Chief Alan Purisima Has to Go

What's with Philippine civil servants these days? It seems that you can stick all their pictures on a wall; throw a dart; and whoever's photo it land on, that person can be successfully prosecuted for graft. It is unbelievable how pervasive and widespread corruption has become. We go from one corruption scandal to the next and there seems to be no end in sight. Published 10/07/2014
---
Tear Down the Torre de Manila Building Being Built Behind the Rizal Monument?

According to the developer's website, "Torre de Manila, DMCI Homes' newest one-tower condominium, is an exclusive residential community right in the heart of the city." As of this writing, the 49-story edifice is about halfway complete. But as it continues to rise, so too do the howls of protest from an eclectic collection of groups and individuals who want it torn down. Why? Torre de Manila will permanently mar the skyline behind the Rizal Monument. Published 10/01/2014
---
How Ferdinand Marcos's Martial Law Continues Hurting Filipinos to This Day

On the evening of September 23, 1972, two days after it had taken effect, Ferdinand Marcos announced via live television from Malacañang Palace that he had placed the Philippines under Martial Law. It was a calculated move by a devious politician to keep himself in power beyond what the Constitution allowed. A staged ambush attempt against his Defense Secretary Juan Ponce Enrile was the main excuse Marcos (or "Macoy" as he was deridingly referred to back then) used to strip Filipinos of all their constitutional rights. With that, the diminutive Ilocano from the backwaters of Batac, Ilocos Norte became the despotic dictator for over a decade. Published 09/23/2014
---
Jejomar Binay Should Never Become President of the Philippines

In our July 25th editorial we asked if Vice President Jejomar Binay should be the next president of the Philippines. In this editorial we arrive at the definitive conclusion that that Binay should not be elected president. Since our last editorial, more witnesses have come forward with more allegations against the embattled Vice President. But our decision not to support Binay's presidential bid is based on irrefutable public acts that in our opinion disqualify him from the presidency. Published 09/16/2014
---
Will Pacman be China's Pitchman?

The news was officially announced by China Central Television (CCTV) in Beijing on August 25: Manny "Pacman" Pacquiao, the "national fist" of the Philippines and the winner of eight world boxing titles, signed an agreement with the Chinese government "to establish a string of boxing academies" all over China with the aim of helping to "grow the sport in China and provide opportunities for young people to take part." Published 09/07/2014
---