With elections a little over a week away, Filipinos need to take a long and hard look at who they are choosing to lead them for the next three to six years—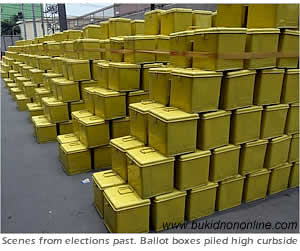 for the Philippines is a country sorely lacking in leadership. For decades we have been electing celebrities, entertainers, and relatives of past and present politicians who are totally unfit for public service. They have neither the training, the experience, nor the intellect needed to properly do the job voters elected them to do.
If anyone doubts this to be the case, they only need look at how far down the Philippines has fallen since it gained independence from the United States in 1946. Back then the country was a serious player in all of Asia. Philippine business was world-class; most multinational corporations had their regional offices in the greater Manila area. Philippine schools were top-notch, and graduated scores of Filipinos who could make it to the top rungs of Fortune 500 companies. Wages during the Fifties and Sixties were higher than most other Southeast Asian countries, so much so that a few roads and bridges built then used less expensive foreign labor. Manila was on the cutting edge of everything, from modern business practices, to fashion trends, to art and architecture.
All that was then; the golden decades of the Fifties and Sixties are now but a fading memory to those old enough and lucky enough to still remember. The Philippines today is without doubt a third-world country. Manila is now a dirty and polluted back-water city, and young Filipinos migrate to far-flung destinations settling for low-paying jobs eschewed by local residents of their host country. Philippine colleges and universities no longer rate globally the way they used to; even the Philippine stock exchange rarely merits the occasional mention from financial news broadcasters like Bloomberg and CNBC.
Filipino optimists point to Fitch and now Standard and Poor's upgrading of the Philippines to "investment grade" as a sure-fire sign that the country is on its way to first-world status. But back in the sixties, we were told that too. And back then, we were way ahead of most of our Asian neighbors. But something has gone terribly wrong because the Philippines has stagnated while the rest of Southeast Asia sped forward.
What happened? We've had bad leaders! Even today most are unqualified; more than a few are outright thieves. For decades, the Philippines has been run by incompetent grandstanding amateurs while neighboring countries chose their best and brightest to lead them. Take a look at the candidates running today. Most are traditional politicians with no new ideas to promote and a lot of bad habits to perpetuate. And as long as the electorate continues to see nothing wrong with electing them into office, the Philippines will continue to be mired in mediocrity. The sick man of Asia, despite its present jolt of adrenaline will remain an "also ran" who will never quite make it to the top. Unless Filipinos start to send a clear message via the ballot box and prevent unqualified candidates from ever holding public office. Published 5/3/2013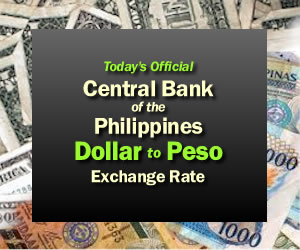 RECENT EDITORIALS
Will Pacman be China's Pitchman?



The news was officially announced by China Central Television (CCTV) in Beijing on August 25: Manny "Pacman" Pacquiao, the "national fist" of the Philippines and the winner of eight world boxing titles, signed an agreement with the Chinese government "to establish a string of boxing academies" all over China with the aim of helping to "grow the sport in China and provide opportunities for young people to take part." Published 09/07/2014
---
Napoles Prays 2,000 Rosaries a Day, So Does She Get a Free Pass to Heaven?

After leaving her August 15th bail hearing at the Sandiganbayan, Janet Lim Napoles showed the media the marble rosary she personally received from recently canonized Saint Pope John Paul II. Her lawyer Stephen David later disclosed to media that Napoles prays 2,000 rosaries a day. Given that a day has only 24 hours or 1,440 minutes, Napoles would have to complete an entire rosary in less than a minute praying non-stop for an entire day…every day. Atty. David also pointed out that Napoles paid for the schooling of at least 200 priests and helped construct many Catholic churches. Published 08/30/2014
---
Should President Aquino Get a Second Term as President?

Many Filipinos today are realizing that the single, six-year presidential term as prescribed in the 1987 Constitution is woefully inadequate for a good president like Benigno S. Aquino III. The delegates who wrote that provision in the Constitution must have still been reeling from the almost 20 years of "kleptocratic" rule of strongman Ferdinand Marcos when they decided that one term was enough for any future Philippine president. Four years—the presidential term at the time—would be too short; eight too long. Published 08/23/2014
---
China Owns the Entire South China Sea? What are They Smoking—Opium?

The arrogance of China is becoming readily apparent with each passing day. With their newly acquired economic and military power the Chinese appear unrestrained in their assertiveness towards their neighbors. China, instead of positioning itself as a 21st century superpower appears to be turning back the clock resembling more and more the 12th century empire of Genghis Khan and the Mongol hordes who conquered most of Eurasia...just because they could. Published 08/12/2014
---
On Her 5th Death Anniversary, We Say 'Thanks for Nothing Cory Aquino'

The passage of time has a way of distilling reality and bringing out truths that are sometimes hidden or lost by present circumstances. Case in point is the overwhelming level of admiration many Filipinos have for former President Corazon Aquino. When she passed away in 2009, the entire nation seemed beside itself in grief. Her casket was mobbed by thousands of mourners as it slowly made its way through the streets of Metro Manila to its final resting place at the Manila Memorial Park in Parañaque. Published 08/02/2014
---
The Failure of Philippine Education Is Now Staring Us in the Face

Will the Philippines Ever Become a Developed Country? The short answer to that is no—at least not in our lifetime. While the country has of late improved it credit ratings as evidenced by upgrades from Moody's, Fitch, and Standard & Poor's all that perceived progress is illusory. In the Fifties and Sixties, when the Philippines was undeniably the country at the top of the heap in Southeast Asia, people said it would always be the most industrialized country in the region. Published 08/02/2014
---
So, Should Jejomar Binay Be the Next President of the Philippines?

Though his popularity rating has taken some hits lately, Vice President Jejomar Binay is still far and away the strongest contender for the Philippine presidency in 2016. But is he the right choice for the country? His legions of supporters will give you an enthusiastic "yes;" his detractors however, will tell you "no!" So who's right? To answer our question, lets look instead at Binay's deeds rather than the words of his supporters or detractors. Published 07/25/2014
---