t has been a dizzying drop from the euphoric highs of 2001 when Filipinos forced President Joseph Estrada from office and installed Gloria Macapagal-Arroyo in his place.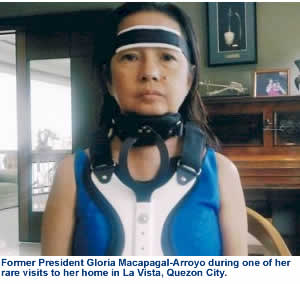 Estrada was widely seen as a corrupt, philandering politician; a high school dropout who was unqualified to be president. Arroyo on the other hand had the pedigree, education, and morals—we all assumed—to handle the job.
Unfortunately, the Filipino people were yet again bamboozled by a politician whose aim in office was to enrich themselves and their close friends. When Arroyo first assumed office, she declared that her administration would simply be a caretaker government, there only to complete the unfinished term of her predecessor Joseph Estrada. She had no intentions of running for the office after her term ended. In 2004 however, not only did Arroyo run for president, she was embroiled in the "Hello Garci" scandal where a conversation she had with election official Virgilio Garcillano was secretly recorded. In that conversation, which she later admitted having, Arroyo spoke about rigging election results in her favor.
In 2007, the Arroyo's already tarnished image was again dragged through the mud because of her and her husband's involvement in what became known as the NBN-ZTE scandal. Her husband Mike Arroyo and then-COMELEC Chairman Benjamin Abalos among others were to receive huge kickbacks from Chinese technology giant ZTE. ZTE was to be awarded a contract worth US$329.5 million to build a National Broadband Network (NBN) across the Philippines. Gloria, Mike and a few others privy to the deal even made a secret trip to ZTE head offices in mainland China to show the Chinese executives that the deal had the backing of the president. Sadly for them (luckily for the Filipino people) the deal blew up in their faces after overpriced deal was leaked to the press.
The lack of transparency of the Arroyo administration was legendary. The public was usually kept in the dark up to the last minute when laws and decrees would suddenly be foisted on them. Case in point: the memorandum of agreement on ancestral domain (MOA-AD) in which Arroyo tried to cut a secret deal with the Moro Islamic Liberation Front (MILF) in 2008. Had that agreement taken effect, it would have given the Autonomous Region in Muslim Mindanao (ARMM) hundreds of additional villages and vast political and economic powers in clear violation of the Philippine Constitution. The Supreme Court declared the agreement unconstitutional on October 14, 2008.
One Arroyo bugaboo that future generations might see as the most insidious, and whose negative effects are already being felt today, is the Joint Marine Seismic Undertaking (JMSU) that she signed with China in 2004. The agreement was shrouded in secrecy so no one knew its full details. For starters, other ASEAN member-countries were miffed that the Philippines, the country that years earlier had proposed that ASEAN unite and deal with China as a group, was now making its own separate deal with the Chinese. Vietnam eventually joined the Philippines and China six months later to make it a three-way undertaking. JMSU was a 3-year project to conduct a joint undersea seismic exploration of an area 142,886 square kilometers in size in the South China Sea. The national oil companies of the three countries—Philippine National Oil Company -Exploration Corporation (PNOC-EC), China National Offshore Oil Corporation (CNOOC) and Vietnam Oil and Gas Corporation (PetroVietnam)—would then jointly exploit any oil or gas reserves that the seismic exploration would reveal. It sounded like a great idea, so long as the details were kept secret.
On January 2008 however, the late Barry Wain, an Asia scholar with the Institute of Southeast Asian Studies in Singapore, wrote an article in the Far Eastern Economic Review. Acquiring information that had been kept from the public, Wain noted that the Philippines had made "breathtaking concessions in agreeing to the area for study, including parts of its own continental shelf not even claimed by China and Vietnam." In other words Gloria Arroyo had given China and Vietnam the right to exploit oil and gas resources located within the Philippines' own continental shelf—including areas neither China or Vietnam had even claimed in the past. In what appears eerily prophetic today, Wain went on to state that "Through its actions, Manila has given a certain legitimacy to China's legally spurious "historic claim" to most of the South China Sea." Thanks to the secret machinations of Mrs. Arroyo, and her "advisers," we are now seeing an ever more aggressive China that insists everything in the waters west of the Philippines belongs to them.
Cheating, plunder and corruption all seem to have reached their pinnacle during the Arroyo years. The Fertilizer scam, the helicopter scam again involving her husband Mike Arroyo, and the scandal of the brown paper bags filled with cash for her legislators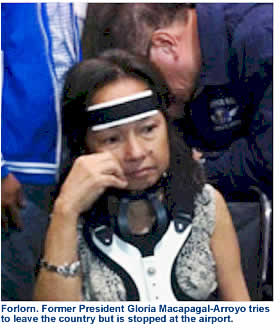 "in good standing." Then you had the military scandals like the "pa baon" scandal, the 'Euro generals" scandal, and army comptroller Carlos Garcia & sons scandal, and so on.

We must also remember that it was under Arroyo's watch, that big-time scammers like Janet Lim-Napoles got their start. Fake non-governmental organizations (NGOs) with names like Masaganang Buhay Foundation, Ginintuang Alay sa Magsasaka Foundation, and Gintong Pangkabuhayan Foundation siphoned off billions of pesos meant to lift poor Filipinos out of poverty and deposited those monies directly into the pockets of corrupt and heartless politicians whose job it is to help the poor.

Gloria Macapagal-Arroyo and all those around her who are found guilty should be locked up for the rest of their lives. If nothing else, she will serve as a warning to future Philippine presidents and government officials who think they can make a quick buck at the expense of ordinary working Filipinos. They will need only take one glance the fate that has befallen her to realize that all that money they're thinking of stealing is simply not worth it. Published 04/7/2014




Philnews.com reserves the right to select and edit comments for publication.

Comments from Our Readers
(Topic: Happy Birthday GMA, 'Hope You Spend the Rest of Your Life Behind Bars)
Name: Phil Researcher
City/State/Country: LA County, CA USA
IP Address: 98.112.130.24

Comments
Re: One specific case against the GMA & 1st Gentleman Atty. Miguel Arroyo..In 2004 they bought brand new Helicopters. They used these 2 helicopters during her campaign for Presidency..Before the expiration of her own 6 year term, the 1st Gentleman sold the Helicopters to the PNP ( Phil National Police). Why did the PNP accept it as Brand new when these are used Helicopters? Because they also got a kickback..The case is still pending. They know they had political enemies who would discover these fraudulent transaction, but they didn't care.
---
Name: deo
City/State/Country: flour-flower city
IP Address: 67.244.141.97

Comments
Kaya may katuwiran na pagmumurahin kayo ni [someone]; mahihina ang mga kokote ninyo. His postings make sense about Pinas undesirable attributes but you are denying it. Or you don't understand it. So many posters are condemning PNL, "prematurely" convicted Arroyo. Not really, PNL is just "hoping Arroyo may rot in jail for the rest of her life". "Hope" is the magic word that says PNL is just wishing illwill, ill-fortune for Arroyo. As what those "Christiano daw" it is unchristian to wish bad for other people.
---
Name: Paco Sa Cruz
City/State/Country: Vietnam
IP Address: 113.170.210.19

Comments
Before becoming politicians, the people vote for those who are perceived to be good. But then, once in position, these new politicians go through transition from the good person to corrupted individual and when they have mastered the science of thievery, they choose to stay in position and enjoy looting the treasury. Gloria Arroyo is not only one of them but she is the best! From Presidency to Congress, she doesn't want to let go because her appetite for power and corruption is insatiable. While she is cursed by the nation, her cohorts are still in Congress and the Senate continuing with the destruction of the country. Let us not only hang Gloria Arroyo but do something to those who choose to keep a blind eye. Hang the whole congress and senate!



Philippine NewsLink reserves the right to select and edit comments for publication.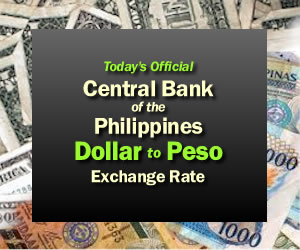 RECENT EDITORIALS
Turn Pag-asa Island Into a Tourist Destination! It's More Fun In Pag-asa



While the Aquino administration has been making many of the right moves lately, such moves remain woefully inadequate given the situation the Philippines faces with China. If President Benigno Aquino III entertains any hope of keeping our islands in the Spratlys, he needs to get off his behind this minute and start building a strong coalition with other nations. Published 04/3/2014
---
Why Bong Revilla Will Never Become President of the Philippines

A country's president must be a statesman. Someone who is genuinely concerned about the welfare of his people—especially those who have the least in life. A president must also be fair. Fairness after all underpins what justice is all about. Everyone, be they exceedingly wealthy or totally destitute deserves equal treatment under the law. Published 03/22/2014
---
The Philippines Is Not a Friendly Place To Do Business In

On the surface, the Philippines can seem like an enjoyable and friendly place to do business. But scratch the surface and you'll find yourself in a strange and alien world where a whole new set of rules and attitudes apply. Just recently, the Fraser Institute, a well-known North American think-tank, ranked the Philippines third from the bottom, on its annual survey of the best places to do business for mining companies. Published 03/10/2014
---
To All Those Who Were Part of the EDSA People Power Revolution—Thank You!

On February 25, the Philippines will celebrate the 28th anniversary of the People Power revolution known as EDSA One. For four days in February, 1986, freedom-starved Filipinos amassed on Epifanio de los Santos Avenue (EDSA), in front of Camps Crame and Aguinaldo to shield Secretary Juan Ponce Enrile, General Fidel Ramos, and their military supporters from possible assault by forces controlled by the late dictator Ferdinand Marcos. Published 02/25/2014
---
The Arc of the Moral Universe and the Salvador "Bubby" Dacer Case

How long before the people responsible for the Dacer-Corbito murders are brought to justice? The hopeful answer may be found in a speech delivered by Dr. Martin Luther King Jr. on the steps of the Alabama State Capitol on March 25, 1965 when he said: "How long? Not long, because no lie can live forever. How long? Not long, because you shall reap what you sow. How long? Not long, because the arc of the moral universe is long, but it bends toward justice." Published 02/16/2014
---
Will Ruby Tuason's Revelations Make a Difference? Remember This Is the Philippines

Another whistleblower Ruby Tuason will soon testify before the Department of Justice, and the Philippine Senate. And probably before the Ombudsman, the Batasan committees, the Sandiganbayan and other courts as well. Her appearances will likely involve high drama, moving testimony, and bombshell revelations that will be plastered across the front pages of Philippine dailies and reverberate throughout social media. Published 02/10/2014
---
Macho, Macho Men and the Matriarchal Philippine Society

An online article a week ago concluded that the reason that Deniece Cornejo the vixen in the Vhong Navarro mauling incident was being mercilessly vilified was because Philippine society tends to treat women that way (LINK). The writer a certain Tricia Aquino in collaboration with Judy Taguiwalo a University of the Philippines professor in the Department of Women and Development Studies, try to paint a bleak picture of Filipina women as persecuted second-class citizens who end up being blamed for the troubles that befall them. Published 02/5/2014
---
We Must Learn from the Past, for the Future of Mindanao

Will the signing of the last annex of the peace accord between the Philippine Government and the Moro Islamic Liberation Front (MILF) finally bring lasting peace to troubled Mindanao? Everyone hopes so. But let's go back several decades in time and see how the country fared in a similar situation back then. Published 02/2/2014
---
The Internet: Keeping Philippine Politicians Honest

On January 20, 2014 Senator Ramon "Bong" Revilla Jr., delivered his long-awaited privilege speech to refute the charges and allegations leveled against him regarding the misuse of his Priority Development Assistance Fund (PDAF). Unfortunately, the senator's speech was light on facts refuting the charges, and heavy on counter-accusations and theatrics. Published 01/22/2014
---