We beg the indulgence of our readers around the world. This week's editorial if aimed at Filipino-Americans who go to the polls on November 4.

ince 1620 when the pilgrims landed on Plymouth Rock, people the world over have migrated to America in search of a better life. Filipinos are no exception. In the '70s and '80s Filipinos who were able to, left for the U.S. to escape the tyranny of the Marcos regime; today they leave is to escape the poverty and the lack of opportunity in their homeland. Whatever the reason, Filipino migrants quickly shed their old habits and attitudes and embrace American culture. And for the most part, those who—as former President Bill Clinton put it—"work hard and play by the rules" are amply rewarded.
Filipino-Americans cherish the freedom and the egalitarianism they experience in America. You don't need to know someone or have "padrinos" in high places to get ahead. You move up the economic ladder on your own initiative. America gives everyone a level playing field and a fair shot at the "American dream." And unlike the Philippines, no one is above the law, no matter how rich or powerful they are.
It is thus with grave concern that progressive Filipino-Americans view the creeping changes taking place in the country they now call "home." The Republican Party it seems has been taken over by right-wing extremists who appear hell-bent on changing everything that America stands for.
The once large and thriving middle class that gave America its refreshing egalitarian bent is being systematically decimated, replaced by billionaires and large corporations who have the wherewithal to "buy" elections and manipulate political sentiment. Legislators who once focused only on their constituents are now forced to pander to moneyed interests who (because of the U.S. Supreme Court ruling in Citizens United v. FEC) now have the power to easily remove them from office.
If conservative Republicans have their way, America will be a less inclusive, less tolerant, plutocracy where the vast majority have little or no say in government and only the rich and powerful get a fair shake. Social safety nets set up decades ago like Social Security, Medicare and Unemployment Insurance will be dismantled or significantly scaled back so that everyone—even those incapable of fending for themselves—will be forced either sink or swim.
That is not the country that Filipino immigrants migrated to. That is more like the country they left behind. In the Philippines, the wealthy operate above the law as most judges and government officials are readily bribed.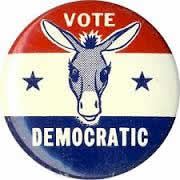 There are no social safety nets in the Philippines: Hospitals routinely turn away the indigent who show up in their emergency rooms. And if you're old and retired, you move in with relatives (if you're lucky enough to have one willing to take you in) or you end up homeless.
Moneyed Filipinos and powerful politicians on the other hand get all kinds of perks reserved only for them. Despite their wealth, senators, congressmen, judges, and other high government officials receive huge discounts on whatever they buy—sometimes they even get it for free. The "dons" and "doñas" rule with impunity... everyone else is nothing but an afterthought.
If you want to see what America will be like if right-wing Republicans have their way, look at the Philippines today. In the 1950s the Philippines was second only to Japan and ahead of all its Southeast Asian neighbors. Look at it today; a land of unfulfilled expectations and missed opportunities where only the rich have everything and everyone else has nothing.
So Filipino-Americans, do the right thing and vote Democratic. Keep America the great country it has always been. After all, it's the reason you migrated there in the first place. Published 10/30/2014



Philnews.com reserves the right to select and edit comments for publication.

Comments from Our Readers
(Topic: Why Filipino-Americans Need to Vote Democratic on November 4)
Name: Peter Demo
City/State/Country: Cali/Deli
IP Address: 128.185.32.144

Comments
Your article hit the nail right on the head. Republicans are a danger to the country. They want to take America back to the dark ages. Pinoys like me will feel unwelcome once republicans take over completely.
---
Name: HMSomeone
City/State/Country: USA
IP Address: 74.77.36.177

Comments
I should commend PNL for giving Filipino residents and voters of America a little space to discuss politics and conditions here in the USA. Unlike other migrant communities Filipinos are so low profile. Attempts to make them into a political force, just like other minority groups started with a bang but eventually ended in a whimper. If only Filipino residents of the States would unite from East to West and move as one we could be a force to reckon here in the States. But why are we not? Well, that's another Topic for another Editorial for another day.
---
Name: Claire
City/State/Country: Sunshine state
IP Address: 12.228.39.124

Comments
Democrats are what made America great. Republicans seem self centered and selfish. just want to keep all for themselves. All my friends are democrats and will on election day the dems will prevail I'm sure.
---
Name: HMSomeone
City/State/Country: USA
IP Address: 74.77.36.177

Comments
1) The TEA PARTY is the worst thing that could happen to the working middle class. Initially they appeared intent to fight govt. excess. But as they evolved their purpose showed that they were more harm than good to the middle class. Their objective is to stop the govt. from further taxing them (the Rich) because they are sick of the money being given away to "poor" Americans (think Welfare). They do not care about the middle class which, w/out the Tea Party will bear the brunt of govt. expense. The inevitable result would be to create only 2 Classes in US Society. The Haves and the Have-nots. Just like in the 3rd world countries.. ..(cont)



Philippine NewsLink reserves the right to select and edit comments for publication.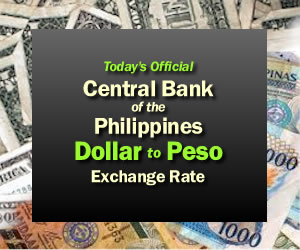 RECENT EDITORIALS
Both United States and Philippine Governments to Blame for Death of Jeffery "Jennifer" Laude



he United States and Philippine governments share the blame for the tragedy. Two young lives needlessly destroyed: the first, a young Filipino transgender found strangled inside a motel bathroom; the second a teenaged American serviceman now accused of murder. . Published 10/19/2014
---
Death of Filipino Transgender 'Jennifer' Laude Was Totally Preventable
The evening for the young US Marine and his Filipino date "Jennifer" began at the Ambyanz Disco Bar in Subic Bay, Olongapo and ended shortly before midnight at the Celzone Lodge where "Jennifer's" lifeless body was found leaning against the toilet bowl. Jennifer, it turns out was actually not originally a "she" but a "he." A Filipino transgender, Jeffrey Laude, 26, began calling himself "Jennifer" after medical procedures made him look more female than male. Published 10/14/2014
---
Sorry Mr. President But PNP Chief Alan Purisima Has to Go

What's with Philippine civil servants these days? It seems that you can stick all their pictures on a wall; throw a dart; and whoever's photo it land on, that person can be successfully prosecuted for graft. It is unbelievable how pervasive and widespread corruption has become. We go from one corruption scandal to the next and there seems to be no end in sight. Published 10/07/2014
---
Tear Down the Torre de Manila Building Being Built Behind the Rizal Monument?

According to the developer's website, "Torre de Manila, DMCI Homes' newest one-tower condominium, is an exclusive residential community right in the heart of the city." As of this writing, the 49-story edifice is about halfway complete. But as it continues to rise, so too do the howls of protest from an eclectic collection of groups and individuals who want it torn down. Why? Torre de Manila will permanently mar the skyline behind the Rizal Monument. Published 10/01/2014
---
How Ferdinand Marcos's Martial Law Continues Hurting Filipinos to This Day

On the evening of September 23, 1972, two days after it had taken effect, Ferdinand Marcos announced via live television from Malacañang Palace that he had placed the Philippines under Martial Law. It was a calculated move by a devious politician to keep himself in power beyond what the Constitution allowed. A staged ambush attempt against his Defense Secretary Juan Ponce Enrile was the main excuse Marcos (or "Macoy" as he was deridingly referred to back then) used to strip Filipinos of all their constitutional rights. With that, the diminutive Ilocano from the backwaters of Batac, Ilocos Norte became the despotic dictator for over a decade. Published 09/23/2014
---
Jejomar Binay Should Never Become President of the Philippines

In our July 25th editorial we asked if Vice President Jejomar Binay should be the next president of the Philippines. In this editorial we arrive at the definitive conclusion that that Binay should not be elected president. Since our last editorial, more witnesses have come forward with more allegations against the embattled Vice President. But our decision not to support Binay's presidential bid is based on irrefutable public acts that in our opinion disqualify him from the presidency. Published 09/16/2014
---
Will Pacman be China's Pitchman?

The news was officially announced by China Central Television (CCTV) in Beijing on August 25: Manny "Pacman" Pacquiao, the "national fist" of the Philippines and the winner of eight world boxing titles, signed an agreement with the Chinese government "to establish a string of boxing academies" all over China with the aim of helping to "grow the sport in China and provide opportunities for young people to take part." Published 09/07/2014
---