Archived News Headlines from August 1, 2017 to December 31, 2017
(Please note: some articles may have been removed by their respective publications)

12/24/2017

Tropical storm Vinta leaves more than 100 dead in mudslides, flooding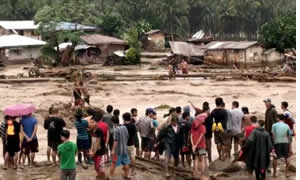 MANILA Tropical storm #VintaPH in and around Mindanao triggered mudslides and flash floods that killed more than 100 people, while dozens are missing, police and disaster officials said on Saturday. The casualties, most of them caused late on Friday, were on the main southern island of Mindanao, they said.
Lookout bulletin issued vs Aquino, ex-Cabinet men over Dengvaxia mess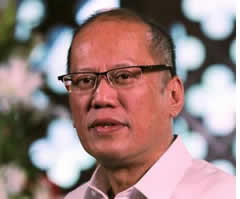 MANILA -- The Department of Justice (DOJ) has issued an Immigration Lookout Bulletin Order (ILBO) against former President Benigno "Noynoy" Aquino III, some of his Cabinet members, and key Sanofi Pasteur executives in connection with the controversial P3.5 billion dengue immunization program of the Department of Health (DOH).
37 missing in Davao City mall fire raging for more than 20 hours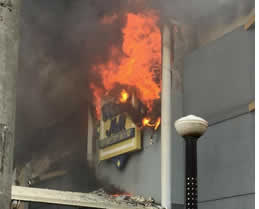 At least 37 people, mostly employees of a call center on the fourth floor, remained missing and are feared to have perished in a fire that hit the NCCC Mall in Davao City Saturday morning, with the blaze still raging more than 20 hours after it started.
Peso, PSEi finish week with gains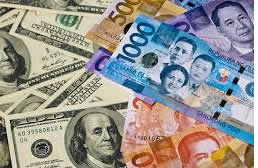 MANILA -- Both the Philippine peso and the main stocks gauge finished the week with gains due to seasonal inflows of remittances for the Christmas holidays and positive expectations on the impact of the tax reform program.
7 Filipinos among 20 terrorists nabbed in Kuala Lumpur
A SELF-C0NFESSED kin of dead terrorist leader Isnilon Hapilon from the Abu Sayyaf Group in Mindanao has been arrested for allegedly recruiting his countrymen working in Malaysia to fight in the southern Philippines.
12/22/2017
THE DAVAO BOYS | How a secretive QC police squad racked up kills in Duterte's drug war

QUEZON CITY, Philippines – The police who burst into Kathrina Polo's house on a rainy night in August 2016, then shot her husband in the head and heart, spoke a language she recognized but didn't understand: Visayan. It's a common language in the southern Philippines.
DOTr, BCDA break ground on new Clark Airport terminal building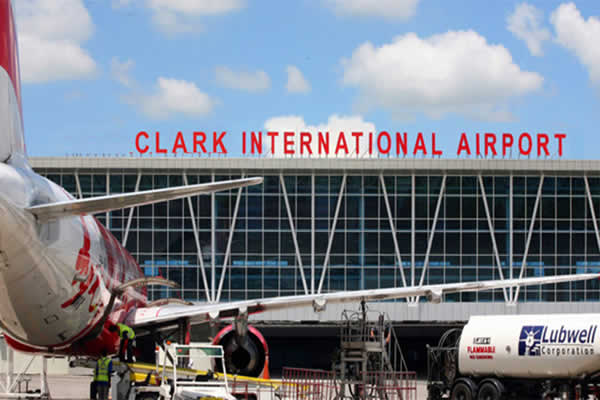 BCDA president Vivencio Dizon said the soon to rise 100-square meter new passenger terminal could accommodate an additional eight million passengers to its existing 4.2 million per year, for a total of 12.2 million passengers.
24 opposition lawmakers get zero infrastructure funding in 2018 budget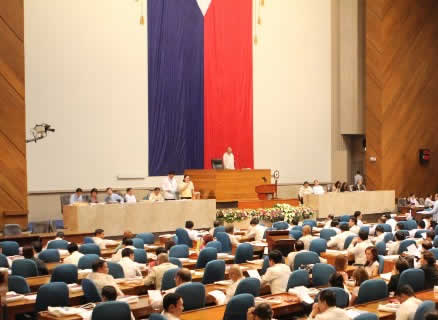 MANILA, Philippines – The era of zero pet project for opposition lawmakers has returned. Some 24 members of the House of Representatives, the majority of them from the opposition bloc, will not get any infrastructure projects for their districts ...
Palace cries foul over Reuters report on QCPD's 'Davao Boys'
MANILA -- Malacañang on Wednesday cried foul over a Reuters special report on the anti-drug unit of a Quezon City police station that has been alleged to be the most deadly in terms of killing drug personalities in Metro Manila.
Navy chief sacked for 'insubordination'
THE commander of the Philippine Navy was sacked for "insubordination" after he jeopardized a P15.5-billion ($308 million) project for two new warships, Defense Secretary Delfin Lorenzana said Wednesday. Vice Admiral Ronald Joseph Mercado was abruptly removed from office on Tuesday ...
11/22/2017
Trillanes files P1-M libel case vs RJ 'Thinking Pinoy' Nieto over Trump's fake 'little narco' tag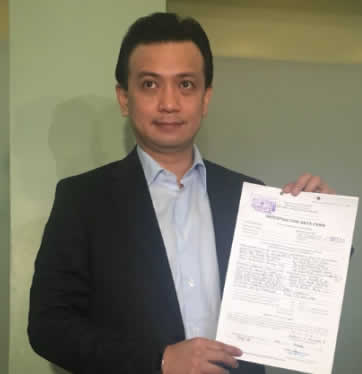 MANILA, Philippines — Sen. Antonio Trillanes IV on Tuesday slapped a P1-million libel complaint on blogger and staunch Duterte supporter Rey Joseph "RJ" Nieto after the Thinking Pinoy publisher allegedly spread via social media the fake news that U.S. President Donald Trump had called the lawmaker "little narco" or drug lord.
Chief Justice Sereno fate on impeachment set Dec. 13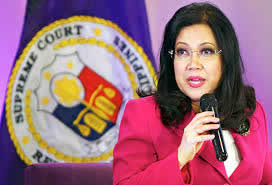 MANILA -- The chairman of the House justice committee is eyeing to put the articles of impeachment against Chief Justice Maria Lourdes Sereno to a vote in the plenary by December 13. Oriental Mindoro Rep. Reynaldo Umali, committee chairman, said on Wednesday that the remaining session days before the Christmas ...
AMPATUAN MASSACRE, 8 YEARS LATER | 197 accused, 115 arrested, 103 on trial

MANILA – Even as the National Union of Journalists in the Philippines (NUJP) said justice remains elusive in the case of the November 23, 2009 massacre that took the lives of 58 persons, including 32 media workers, the trial of the accused – seen as one of the most convoluted with so many victims and accused – plods on. The massacre happened on a hilltop in Sitio Masalay, Barangay Salman, Ampatuan, Maguindanao. There, gunmen perpetrated the worst incident of electoral violence in recent Philippine history and the deadliest single attack on the press ever.
Sereno decries House denial of plea to cross-examine witnesses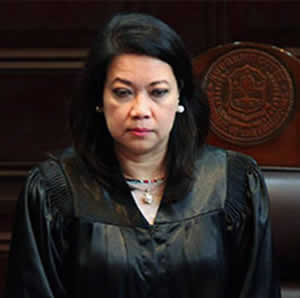 MANILA -- The camp of Chief Justice Maria Lourdes Sereno on Wednesday called the decision of the House justice committee denying her of her constitutional right to be represented by a counsel and to cross-examine through her lawyers a "sad day for justice". With the decision of justice committee, the top magistrate is looking forward to defend herself before the Senate. The justice committee voted 30-4 to deny Sereno's motion seeking recognition of her right to counsel and cross-examination.
Palace to pursue cases vs ISIS without CHR help


MALACAÑANG on Tuesday said that it will be initiating cases on its own against members of the Islamic State-inspired Maute terrorist group, since the Commission on Human Rights is doing nothing to give justice to the victims of atrocities committed by the jihadists. Saying that they have "not heard any investigation conducted by the CHR on the atrocities committed by the Mautes," Roque accused the constitutional body of "having other priorities" than investigating rights abuses.
11/19/2017
Duterte again hits Callamard: Kung imbestigahan mo ako, sampalin kita!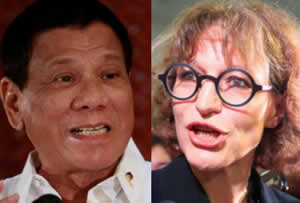 MANILA, Philippines — While in Vietnam for the APEC summit, President Rodrigo Duterte on Thursday again lashed out at United Nations Rapporteur on Extra-Judicial Execution Agnes Callamard. Speaking before the Filipino community in Da Nang City, Duterte said he would slap Callamard if she would investigate him.
Palace thanks Filipinos for 'tremendous success' of ASEAN Summit
MANILA — Malacañang has extended its gratitude to all Filipinos for their contribution to the "tremendous success" of the Philippines' hosting of the 31st Association of Southeast Asian Nations (ASEAN) Summit. Presidential Spokesperson Harry Roque, in a press briefing Thursday, said the country's Chairmanship of ASEAN 2017 was generally peaceful, orderly, and fruitful, owing to the Filipino people's support and cooperation.
Hontiveros quizzes DDB on real number of Philippine drug users

MANILA, Philippines — Ilan ba talaga ang drug users sa Pilipinas [How many are the drug users in the Philippines really?] Sen. Ana Theresia "Risa" Hontiveros posed this question to the Dangerous Drugs Board (DDB) on Thursday during the Senate's deliberation on the proposed 2018 national government budget, amid conflicting claims on the total number of drug dependents in the country.
CBCP wants realignment of contraceptives budget
MANILA -- An official of the Catholic Bishops' Conference of the Philippines-Public Affairs Committee (CBCP-PAC) said that the funds intended for buying pills and condoms should be aligned in helping poor Filipinos to have access to hospitals and other benefits. CBCP-PAC executive secretary Fr. Jerome Secillano was reacting on the impending implementation of Reproductive Health (RH) Law after the Food and Drug Administration (FDA) found that the 51 contraceptive products ...
Harry Roque, Mocha Uson to join senate race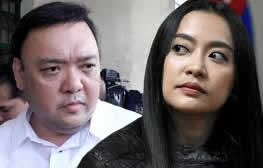 Assistant Secretary Mocha Uson and Presidential Spokesman Harry Roque will run for the Senate under the ruling Partido Demokratiko Pilipino-Laban in 2019, House Speaker Pantaleon Alvarez, the party's secretary general, said on Friday. In a text message, Alvarez said Uson and Roque were part of the "partial list" of their party's candidates for the senatorial race.
10/21/2017
FBI confirms Hapilon's remains as military readies to declare battle for Marawi over

MARAWI CITY, Philippines — The military is preparing to declare the fighting in Marawi City "totally complete" as the U.S. Federal Bureau of Investigation said DNA tests have confirmed that Isnilon Hapilon, the Abu Sayyaf leader who led the occupation of the Islamic city, is dead.
Government troops remain on guard in Marawi
MANILA -- Following President Rodrigo Roa Duterte's declaration of the liberation of Marawi, Malacañang on Saturday assured the Filipino public that the government would continue to be on guard against any remaining terrorist in the area.
In same speech, Duterte says there are no EJKs in PH, but later says there are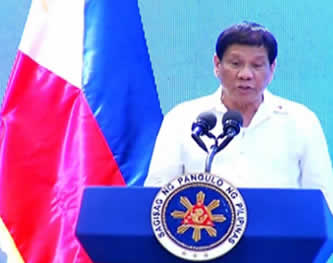 MANILA, Philippines – Do extra-judicial killings happen in the Philippines? It appears that the highest leader of the land is in a quandary over the sensitive issue being linked to his war on drugs campaign as he said during the earlier part of his speech on Thursday, Oct. 19, that there were no EJKs in the Philippines but then said that there were ...
Miriam College, CHED ink MOA for the 6th UNESCO-APEID Meeting on Entrepreneurship Education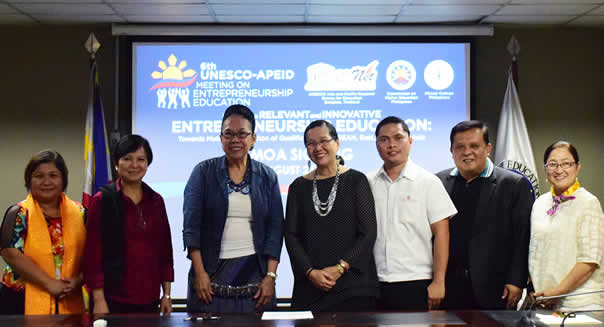 Miriam College and the Commission on Higher Education (CHED) recently signed a Memorandum of Agreement (MOA) to officially seal their partnership as Philippine hosts to the 6th UNESCO-APEID meeting on Entrepreneurship Education 2017. CHED is the government funding agency for the event.
Manhunt on for 5 top ISIS remnants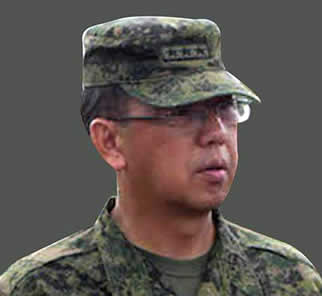 WESTERN Mindanao Command chief Lt. Gen. Carlito Galvez Jr. has said government security forces are tracking down five terrorists who have the potential to continue the ISIS caliphate threat in the country. Galvez on GMA News TV program "State of the Nation with Jessica Soho" said they were searching for Malaysian terrorist Amin Bacu, an Indonesian terrorist, and three of Hapilon's children.
9/23/2017
Opposition aghast as the Philippines ranks 'worst' in impunity index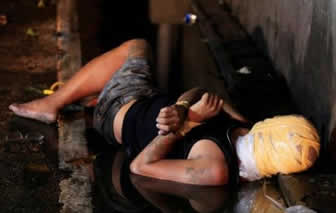 MANILA, Philippines — With thousands of lives claimed by the government's war on drugs, the Philippines has landed on top of the heap in the 2017 Global Impunity Index, but opposition lawmakers fear the worst is yet to come.
Ten conservation advocates receive 2017 ASEAN Biodiversity Heroes Award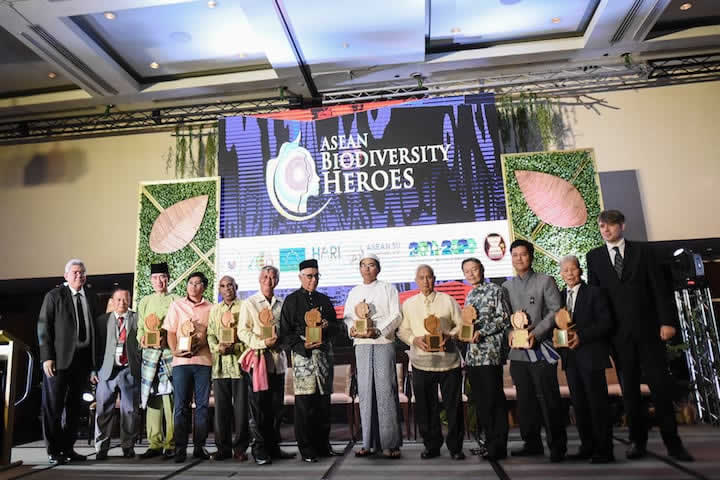 The ASEAN Biodiversity Heroes is a program designed to recognize outstanding individuals from the ASEAN region who have contributed significantly to biodiversity conservation and advocacy efforts in their respective countries.
'Islamic State extremist threat spilling over to other parts in south'
SPORADIC fighting between government troops and some Moro groups suggests that the threat of Islamic State-inspired extremists from Marawi City is spilling over to other parts of Mindanao, President Rodrigo Duterte said Thursday night.
Palace says Philippines' impunity index score must be taken in 'proper context'
MANILA -- A report supposedly showing the Philippines with a very high impunity index must be taken in its proper context, Malacañang said Friday. In the 2017 Global Impunity Index, a survey of 69 countries by the Universidad De Las Americas in Mexico, the Philippines ranked on top with a score of 75.6 points.
Aguirre wants 'beautiful fight' with Hontiveros, readies airtight case vs senator

MANILA, Philippines – In the 2010 senatorial polls, then candidate Ana Theresia "Risa" Hontiveros came out with a catchy jingle titled Maganda ang Laban to help boost her candidacy.
9/9/2017
Youth killings highlight need for UN probe of war on drugs – Human Rights Watch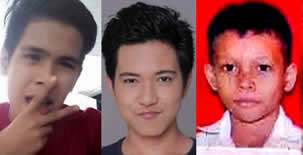 MANILA, Philippines — The recent killings, in quick succession, of young men in what are widely believed to be police executions have underscored the need for the United Nations to investigate the war on drugs waged by President Rodrigo Duterte, a human rights watchdog said.
Philippine team bags 6 medals at International Math Olympiad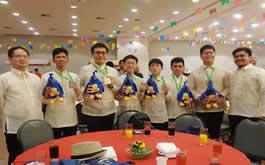 QUEZON CITY (PIA) -- Six students brought pride to the country after winning at the 58th International Mathematical Olympiad (IMO) in July 2017 in Rio de Janeiro, Brazil. IMO is considered to be the Olympics of Mathematics and is the grandest stage of Math competitions for high school students all over the world.
Gunplay comments point to Duterte 'meltdown' – Trillanes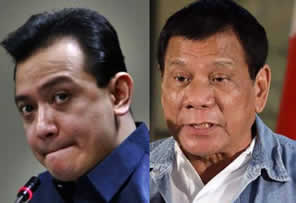 MANILA, Philippines — President Rodrigo Duterte's claim that he carries an "unlicensed" pistol in case he runs into arch-critic Senator Antonio Trillanes IV indicates the chief executive "is clearly having a meltdown," the lawmaker said Saturday.
SSS donates 50% of anniversary budget to Marawi, Ormoc victims
BUTUAN CITY - The state-run Social Security System (SSS) will donate 50 percent or P5.9 million of its 60th anniversary budget to the victims of Marawi siege, and earthquake-stricken Ormoc in Leyte.
Cab driver in Rise Up's custody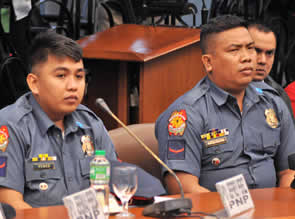 An ecumenical rights group on Saturday night said they have in their custody the taxi driver who was allegedly robbed by Carl Angelo Arnaiz. In a statement, Rise Up for Life and for Rights said taxi driver Tomas Bagcal and his family have sought the group's protection on Monday.
8/25/2017
Rights lawyers to seek end to roving drug tests as QCPD chief denies breaking law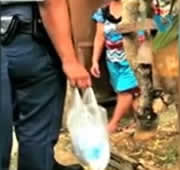 MANILA, Philippines — Human rights lawyers will file a petition seeking to stop what they called the "oppressive house-to-house and even roving drug testing in urban poor communities" by police in Metro Manila even as the chief of the Quezon City Police District claimed some residents themselves asked for the tests.
Terror leaders still in Marawi City: AFP
MANILA -- The Armed Forces of the Philippines (AFP) will continue to presume that leaders of the terrorist Maute Group are still trapped in Marawi City, until their bodies are recovered or evidence proves that they have escaped.
'No such things as quota' for NCR police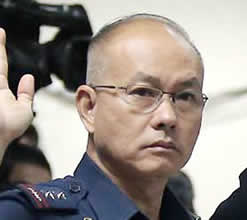 THE chief of the National Capital Region Police Office, Director Oscar Albayalde, has denied allegations that police officers are given a "quota" in the government's war on drugs. The allegations followed the killing of 17-year-old Kian Loyd delos Santos on Aug. 16, and the sudden spike of fatalities in anti-narcotics operations in Bulacan and Manila.
DOT lures more Koreans for ESL training in the Philippines
MANILA -- The Department of Tourism (DOT) on Friday said it plans to attract more Koreans to come to the Philippines by taking advantage of the growing demand for English as a Second-Language (ESL) training in the country.
House panel likely to suggest charges vs Faeldon, other 'tara' officials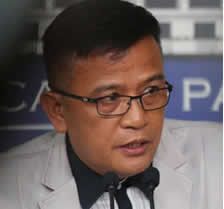 MANILA, Philippines — The House committee on dangerous drugs is expected to recommend the filing of charges against resigned Customs commissioner Nicanor Faledon and other officials allegedly linked to the "tara" (bribery) system in the agency.
8/5/2017
Butuan RTC judge killed by motorcycle tandem-riding hit man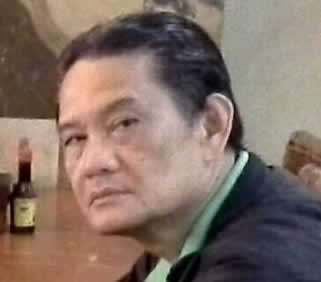 Cagayan de Oro City – Butuan City Regional Trial Court (RTC) Branch 4 judge Godofredo Abul Jr. died while his wife was wounded after a still-unidentified motorcycle riding gunman opened fire at their vehicle ...
Philippine plan to hunt oil in WPS dependent on compliance with Constitution
MANILA, Aug 5 -- The Philippine government said the plan to conduct joint exploration in the West Philippine Sea would really depend if the endeavor is worth pursuing, the Department of Foreign Affairs (DFA) said on Saturday.
Rody calls PNoy stupid after reckless remark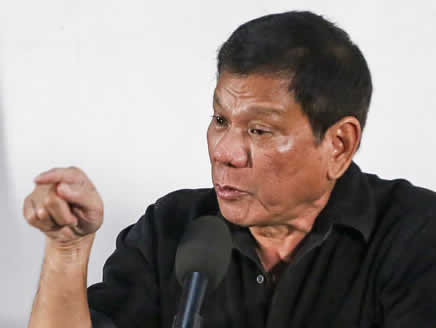 President Rodrigo Duterte took potshots at his predecessor's 'careless' remarks and branded him as "stupid" for claiming that there has been no progress in the current administration's war on illegal drugs.
ASEAN foreign ministers endorse code of conduct (COC) framework on South China Sea
MANILA, Aug. 5 -- Foreign ministers of the Association of Southeast Asian Nations (ASEAN) on Saturday formally endorsed the framework of the code of conduct (COC) to address disputes in the South China Sea/West Philippine Sea for eventual adoption by the regional grouping and China.
What was wrong with Anderson's 'imbecile' remark? NOTHING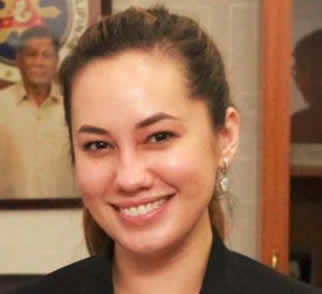 On June 14, 2017, InterAksyon reported how Speaker Pantaleon Alvarez lambasted three Court of Appeals magistrates over their order requiring an explanation for the detention of six Ilocos Norte local executives at the House of Representative.